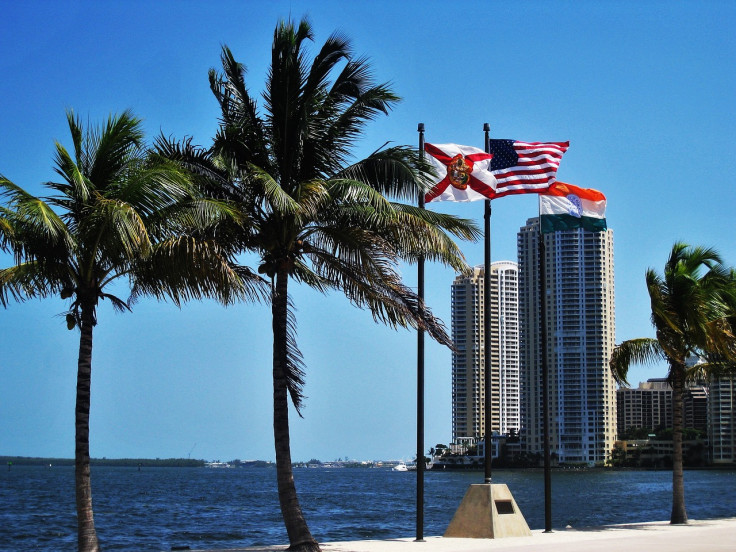 There has been much discourse about Florida's new anti-immigration law, Senate Bill 1718, over the past few months. The law, which went into effect on July 1, has been dubbed "anti-immigration" due to its strict enforcement of policies that would negatively affect immigrants and businesses. Now, the Florida government is worried about a mass exodus and a possible labor shortage in the state.
According to the Florida Senate's website, SB1718:
Limits social services for undocumented immigrants by prohibiting new funds for Community ID programs
Allocates millions of tax dollars to expand Ron DeSantis' migrant relocation program
Invalidates driver's licenses issued to undocumented people by other states, specifically from the states of Connecticut, Delaware, Hawaii, Rhode Island and Vermont
Requires hospitals that accept Medicaid to ask for a patient's immigration status
Requires employers with over 25 employees to check their staff's immigration status using E-Verify. If they fail to do so, they could be fined $1,000 a day until they comply or have their license temporarily suspended
Allow public agencies to end a contract with contractors and subcontractors if they have "a good faith belief" that they employ undocumented workers
Criminalizes people who "knowingly and willfully" transport those who are undocumented into, within, or out of Florida, to be known as "human smugglers," and charged with a felony, punishable by up to five years in prison
The bill covers a broad range of issues, but they all fall under the same umbrella: Florida wants to prevent new migrants from entering the state.
During a speech in May, Florida Governor Ron DeSantis had said, "Florida will not be a sanctuary state that allows for illegal aliens to usurp our laws. IDs issued by sanctuary jurisdictions will be invalidated in the state of Florida and using a fake ID to obtain employment will now be treated as a felony."
The bill has faced vast criticisms from medical professionals, who claim it will deter the public from seeking medical attention, to local law enforcement, who say it will discourage people from seeking help in dangerous situations, to even the Mexico government stating that it will encourage discrimination and racial profiling in the state.
In the scenario of patients not seeking medical attention, doctors warn that many people will wait for their condition to become life-threatening, not only putting those people in danger, but also increasing the cost of health care for the state.
However, could this law lead to a major labor shortage in the state?
There have been concerns about a possible mass exodus of people, following the passing of the bill. Florida Republicans, who voted the bill into law, are now trying to curb this as reports suggest a labor shortage already occurring in Florida, NPR reported.
The U.S. Chamber of Commerce revealed the state only has 53 available workers for every 100 open jobs, CBS reported.
The state could see a 10% loss in its labor-intensive industries' workforce, which could cost the government about $12.6 billion dollars in a year, the Florida Policy Institute said.
"The economy will suffer if they are forced to leave the state," said Dr. Franciso Larios, a Nicaraguan community lead and professor of economics at Miami Dade College, CBS reported.
GOP Rep. Rick Roth said the government wasn't prepared for the effect it would have on established immigrant communities, adding the bill was designed to "scare migrants," NPR reported.
Roth explained the bill was "not bad as you heard," and went on to explain it "really has a lot of loopholes in it that give you comfort. And the main purpose of the bill is to deter people from coming and to tighten the enforcement in the future."
According to Roth, the bill is more political than policy, especially considering the funding for enforcement of the bill was not included.
© 2023 Latin Times. All rights reserved. Do not reproduce without permission.