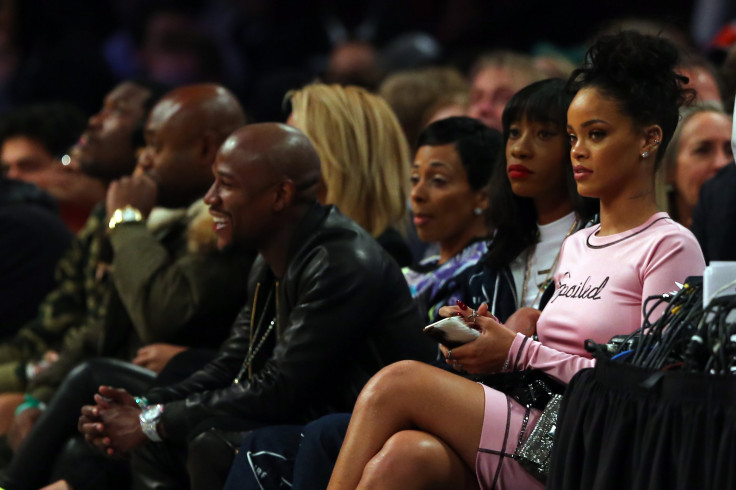 Citing earlier reports from FOX Sports and The Washington Post that Manny Pacquiao and Floyd Mayweather have agreed to terms on a $250 million megafight, Mayweather himself shot down the rumors during his interview with David Aldridge during the 2015 NBA All Star Game at Madison Square Garden.
"I haven't signed yet, and he hasn't signed yet," said the undefeated welterweight boxer. "It's just been speculations and rumors, but hopefully we can make the fight happen."
Mayweather went on to say that he had to make the fight on May 2nd despite Aldridge's attempts to push the fight back to July because of the NBA playoff schedule.
Earlier in the day, The Washington Post claimed that Pacquiao and Mayweather had agreed to terms on the megafight and that Mayweather was expected to announce during the All Star Game. According to the Post's sources, Pacquiao has "100 percent" signed the deal and has begun training in the Philippines.
Last month, the two fighters met face-to-face at a Miami Heat game and were seen together in Pacquiao's hotel suite after the game negotiating parts of the deal. Either way, we should have a final answer on whether the fight will happen soon and our sources still believe the fight will take place.
© 2023 Latin Times. All rights reserved. Do not reproduce without permission.