Manchester City is in danger of losing its spot in the UEFA Champions League after the Court of Arbitration for Sport denied the reigning Premier League champion's appeal to have an ongoing investigation regarding its financial status stopped.
"CAS ruled that the appeal filed by Manchester City football club is inadmissible," Matthieu Reeb, CAS's secretary-general, said.
CAS, however, clarified that the denial of the appeal is not related to UEFA's final verdict on the accusations thrown to Manchester City.
Manchester City suddenly came under fire last year when German publication Der Spiegel released a series of reports claiming that the club has violated UEFA's financial fair play rules. The said rules were placed to control the clubs from spending too much, that is, their expenditures are more than their earnings, just to build a strong squad that could contend at least for their domestic league's championship.
It can be recalled that Manchester City, which at some points was just bouncing around between the Premier League and the English Football League Championship, suddenly became a Premier League title contender when Mansour bin Zayed Al Nahyan took over the ownership of the club in 2008.
The then moribund club became the most dominant English football team during this decade, winning three Premier League, two FA Cup, four Carabao Cup, and three FA Community Shield titles. Manchester City was fresh from winning a domestic treble, that is, winning the Premier League, FA Cup, and the Carabao Cup at the same time, last season.
Der Spiegel's expose, which took multiple turns over the past year, claimed that Manchester City cheated its way through the FFP rules in various ways, even using "shadow firms" as "investors" so that the club can conceal the alleged overspending. Manchester City has since denied the accusation and eventually appealed to CAS to stop the UEFA investigation for the lack of merit.
But with the appeal denied, there is a possibility that Manchester City will be pulled out of this season's Champions League if the club indeed violated FFP rules.
However, The Athletic's Matt Slater and Sam Lee reported that UEFA's Club Financial Control Board may rule in favor of Manchester City because of the loopholes in the current FFP rules.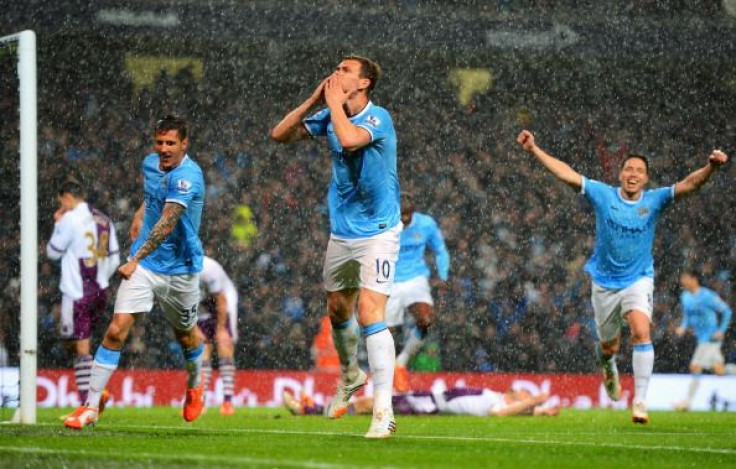 © 2023 Latin Times. All rights reserved. Do not reproduce without permission.