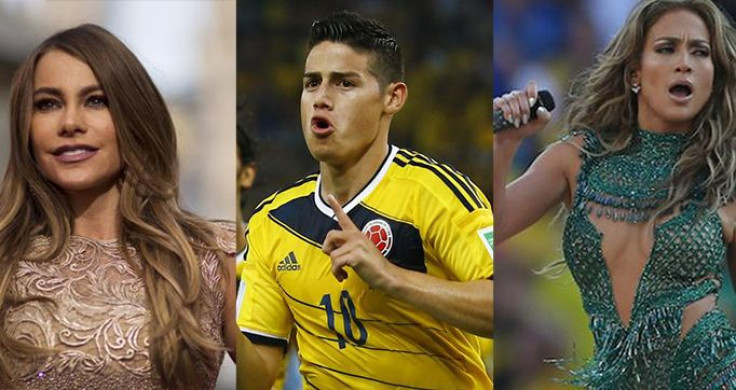 In an effort to make a more inclusive list, Forbes switched gears for its annual Celeb 100 list and ranked the highest-paid entertainers, over the past 12 months, regardless of nationality. Another change is, the magazine is focusing only on celebs who work "front of the camera." The result, as the magazine describes it, is a more "accurate reflection of the current entertainment landscape." In addition, the list ranks based on money earned from June 1, 2014 to June 1, 2015 before subtracting management fees and taxes, which could reduce sums considerably.
Thanks to the shifts, the ranks now include Bollywood stars such as Salman Khan and Amitabh Bachchan, who make $33.5 MM each, which is more than superstars like Leonardo DiCaprio and Channing Tatum make, both at $29MM. At the very top, you'll find Floyd Mayweather who made $300MM in a day, for beating Manny Pacquiao last May. Amongst the Latinos who made the prestigious list are, soccer star Lionel Messi at 13 with $74MM, Giselle Bundchen at 46 with $44MM despite retiring from the runway, Neymar at 83 with $31MM, James Rodriguez at 89 with $29MM, and Jennifer Lopez and Sofía Vergara, who was named 2014's highest-paid TV actress, at 95 with $28.5MM each.
For the first time, with its new modality, the list included 32 none-U.S. celebrities, including 13 names from the UK, 6 Latinos, Russian tennis star Maria Sharapova, and Canadian rapper Drake, amongst others.
© 2023 Latin Times. All rights reserved. Do not reproduce without permission.