A former Fordham University instructor claims his termination proceedings were not "justly" carried out after being fired for mixing up the names of two Black students. The lecturer claimed that the mixup had "nothing to do with race" in an email to students after the occurrence.
Christopher Trogan told The Fordham Observer that Eva Badowska, dean of Fordham University's Faculty of Arts and Sciences, informed him that he had been placed on immediate suspension after the Sept. 24 mixup. Trogan met with Badowska and a union official via Zoom on Oct. 5, and his termination letter arrived on Oct. 25. "Badowska may have carried things out legally, but definitely not morally and certainly not justly," Trogan said.
Trogan, an English Department lecturer, was teaching Composition II at the event. According to Fox News, Trogan mixed up the names of two Black pupils who arrived late to class.
Following the session, the students engaged emailed Trogan to express their dissatisfaction, stating that they felt "disrespected." According to The Observer, the students told Trogan that they felt jumbled up because of their race. Trogan described the mixup as a "innocent mistake" and replied by sending a 9-page email to his Composition II students in two portions.
"The offended student assumed my mistake was because I confused that student with another Black student. I have done my best to validate and reassure the offended student that I made a simple, human, error. It has nothing to do with race," he wrote in the email.
Trogan jumbled up the names of four students throughout four classes, according to one of the students who spoke anonymously to the source.
According to Chantel Sims, the second student involved in the mixup, Trogan's response to the incident seemed a little harsh. "Like all you need to do was say sorry and it would have been fine," Sims added per Washington Examiner. The student added that a piece of Trogan's email to students mentioned: "all he has done for minorities."
Trogan stated the institution did not inform him "about the charges against me, nor the nature of the inquiry into which I was the topic" in another email sent to students on Oct. 29. Trogan claimed Badowska informed him that the email sent to students the day of the event was the reason for his dismissal.
Fordham spokesperson Bob Howe said the institution "takes personnel matters extremely seriously," and that "public statements regarding this problem do not reflect the facts in Dr. Trogan's case," according to the New York Post.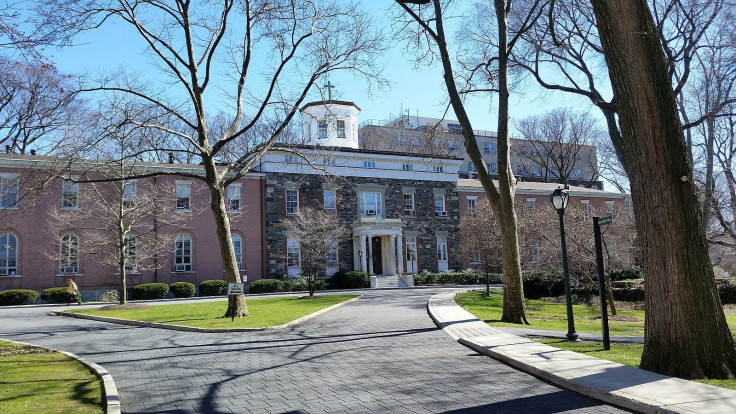 © 2023 Latin Times. All rights reserved. Do not reproduce without permission.