Officers detained Richard Gyamfi, a Ghanaian footballer and sports commentator, in the Sunyani Municipality of the West African country for storing three human heads and body parts.
The cops detained the sports commentator and footballer for murder with the heads over the weekend.
Gyamfi was discovered to be keeping three human skulls packed in his refrigerator after a thorough investigation of his home, according to police.
The father of one of the slain children, Thomas Agyei, confirmed the incident on Sunyani-based Sky FM (via The Eagle Online). He told the program host that the footballer lured his 13-year-old child, Louis Agyemang Junior, from the football area at Sunyani Abesim to his room and murdered him.
When Gyamfi was asked about Junior's whereabouts, he denied ever seeing him.
On the other hand, a deceased friend claimed to have seen him in the park with Gyamfi.
He reported that his house keys were gone after an additional inquiry, which raised suspicion.
The footballer's parents assembled a group of boys in the neighborhood to gather more information.
Agyei discovered that he was last seen with Richard Appiah.
Hence, Agyei and a search party traveled to the suspect's home in Abesim, Alaska, a new town.
Despite his efforts to assist in the search to divert attention away from himself, the search party later requested that they return to his home for a similar check.
They discovered Louis Agyei's body in a pool of blood after breaking into a locked room.
The search party became enraged and returned to the suspect's home, where they discovered one of the house's rooms was locked.
Mr Agyei told Ghana Web that they asked the suspect to unlock the door. Still, he refused under the excuse that the key to that particular room had been lost. Hence, they violently broke into the room, and Agyei found his son laying body in a pool of blood.
When the cops arrived on the scene, they discovered three more heads stacked in the footballer's refrigerator.
He has been handed over to the Bono Regional Police Command for further investigation.
PM News Nigeria said Gyafi, who is 28 years old, is now accused of murdering not just 15-year-old Agyemang, but also a 12-year-old girl.
His third victim has yet to be identified.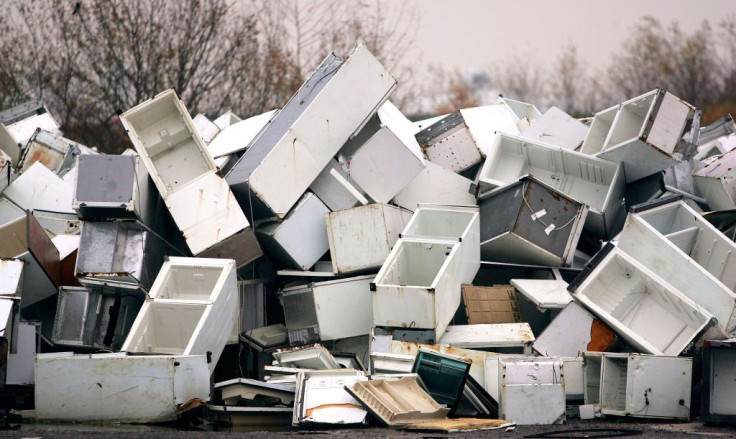 © 2023 Latin Times. All rights reserved. Do not reproduce without permission.