The former President and Vice President of Guatemala was convicted in a court of law on Wednesday for fraud and conspiracy charges related to a scheme that allowed them to take bribes in exchange for allowing businesses to evade import duties.
Former President Otto Perez and his former Vice President Roxana Baldetti, was sentenced to sixteen years in prison for fraud and conspiracy in relation to a customs corruption scheme that occurred during their term. The two were acquitted of a separate charge of illicit enrichment, according to Reuters.
Perez and Baldetti were reportedly involved in a customs scheme known as La Linea, or "The Line," that allowed businesses to defraud the state of import duties in exchange for bribes to officials. Over $1 million in bribes and $2 million in lost income was said to be the result of the scheme, Al Jazeera reported.
Over 30 custom officials and business people were involved in the scheme, though many of them were acquitted prior to the conviction and sentencing of the former leaders of Guatemala. Perez was ordered by the court to pay $1.10 million for his crimes, while Baldetti was ordered to pay $1.06 million.
Perez had served as President of the country between 2012 to 2015, before him and Baldetti were forced to resign from their positions after the scheme had come to light. Perez has spent the last seven years behind bars awaiting for a decision, and has been adamant in defending his innocence from the charges. He will reportedly appeal the ruling.
"It is a lie," he said. "Nobody has ever said I gave an illegal order, and I never gave any. They never said I was given money. I feel disappointed and frustrated."
The Perez and Baldetti arrests were a part of a concerted U.N.-backed regional anti-corruption effort known as CICIG that has effectively dismantled criminal networks and pushed forward corruption cases against officials before it was halted in 2019 by then-President Jimmy Morales after he was investigated for alleged corruption.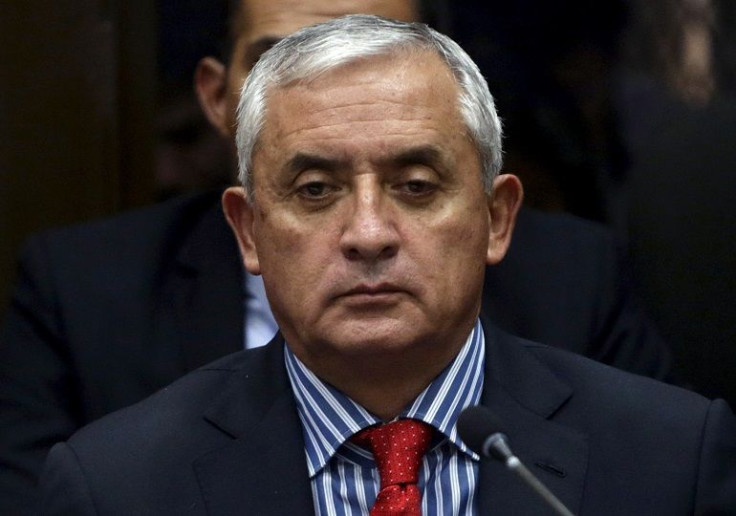 © 2023 Latin Times. All rights reserved. Do not reproduce without permission.