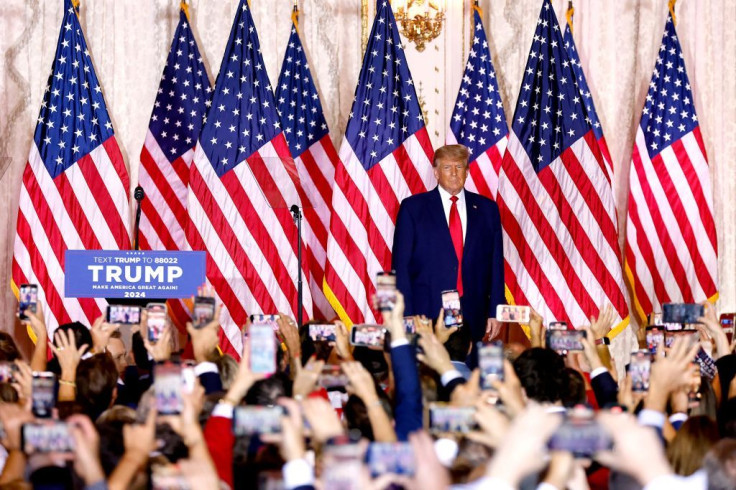 Former President Donald Trump declared his third bid for the White House as he announced his 2024 Presidential run at the Mar-a-Lago club. During his speech, Trump said the U.S. was in a state of decline, and that the country's comeback would commence with his big announcement on Tuesday night. The big reveal has been hinted at for months despite the numerous inquiries and criminal investigations, alongside the Republican Party's major disappointment with the midterm elections which raised further doubts over the former President's influence within the GOP.
The hour-long speech by Trump heard him pitch the success of his administration citing how the country is on track for an amazing future because of the promises he made to the American people, ABC News reported. He also highlighted the Biden administration's failure as his governance has led the country into "a time of pain, hardship, anxiety and despair." Twice impeached during his four-year term, Trump maintains a tight grip on his Republican supporters with six out of 10 Republicans still backing the former President to lead the nation in 2024.
The announcement of Trump's third run for candidacy comes at an unprecedented point in American history, where his allegations of the election defeat were said to have sparked the incident at the U.S. Capitol on Jan 6, 2021. However, Trump's next presidential run will not be a walk in the park as he faces several hindrances that could potentially curb his campaign.
One is that Trump now has a record for which he can be criticized. Prior to his presidency, he was one of America's leading businessmen, with no experience in politics until he was elected in 2016. Now that he has served at least one term, Trump's legacy will be the subject of examination by both experts and voters. The second reason is the events that took place on Jan 6, 2021. Which placed Trump under investigation by the FBI for his potential involvement with the Capitol riots that took place that day.
Thirdly, apart from his probes regarding the Jan 6 incident, Trump still faces more criminal charges involving an election-tampering inquiry in Georgia and a civil fraud case. His aide suggested that his campaign announcement may grant him some immunity to the probes but legal experts said otherwise.
Fourth would be that Trump faces a more favorable opponent in the Republican Party's frontrunner, Gov. Ron DeSantis. Fifth is his decline in popularity within the Republican party and among conservative voters, as polls were said to have been conducted among conservatives that showed Trump and DeSantis going head-to-head coming out almost even in public favor.
Lastly, the former President's age is suggested to be a possible hindrance as Trump would be 78 years by the time he would be sworn in a second time. Experts said that his age may catch up to him while campaigning.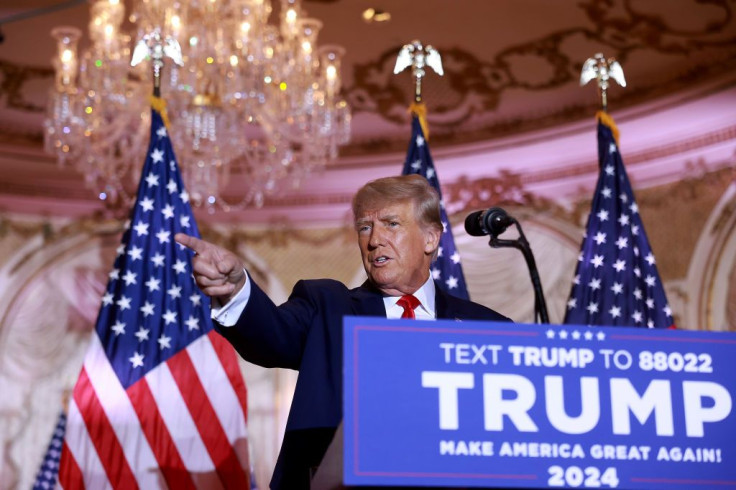 © 2023 Latin Times. All rights reserved. Do not reproduce without permission.