The Former President, Donald Trump, was highly critical of the Senate Minority Leader. He stated that the Senate Minority Leader should be replaced as the leader of the caucus as he led a group of 10 Senate Republicans to provide sufficient votes to Democrats to break the filibuster. Allowing the motion on debt ceiling increase.
Democrats passed a whopping $480 billion debt ceiling increase, on a subsequent party-line vote. Fox New's Sean Hannity had said it would last until December. He believed that it would give the party ample time to prepare a process to pass the legislation.
On the show "Hannity", the 45th President revealed that he was aware of who the other ten senators are. He also said that he holds mixed views about the other senators at an individual level.
Previously, Trump has been seen fulminating against one of the ten senators, Senator of Alaska, Lisa Murkowski. He alleged that Murkowski was disloyal and in the past, and she has promised to show support to a primary challenger in 2022.
Senator Susan Collins of Maine, Michael Rounds of South Dakota, Roy Blunt of Missouri, Richard Shelby of Alabama, John Barrasso of Wyoming, Rob Portman of Ohio, John Cornyn of Texas, Shelley Moore Capito of West Virginia and John Thune of South Dakota, the Senate Minority Whip are the nine others from the group of ten senators, as reported by the Fox News.
Trump went on to express that McConnell is not the right leader as he had not done his job that well. He also said that McConnell provided New York Senator Charles Schumer and the Democrats a lifeline that has helped them to come out of a situation that was out of their league.
The Republican from Palm Beach carried on further by stating that McConnell had the weapon and it was a shame that he was able to use it, Washington Post reported.
Addressing the withdrawal of troops from Afghanistan, by President Joe Biden, Trump said that it is the epitome of embarrassment for the United States.
He also criticized Biden's policy of leaving US military equipment behind when the military was withdrawn from Afghanistan. He went on to say that China and Russia, which holds border with Afghanistan, can get hold of the equipment left behind with the help of the Taliban.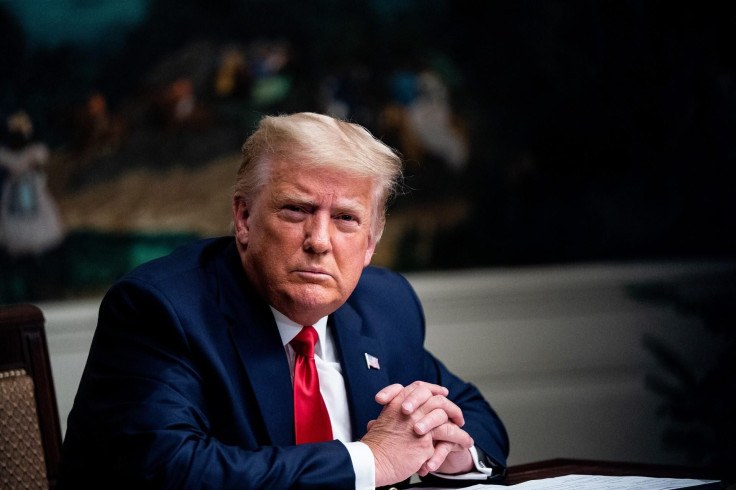 © 2023 Latin Times. All rights reserved. Do not reproduce without permission.