Former US President Donald Trump and a top attorney in the Justice Department's efforts to overturn last year's presidential election have been revealed in a report unveiled Thursday by the Senate Judiciary Committee.
According to the report, which is based on interviews of top former Department of Justice (DOJ) officials, the Department was directly asked by the former President at least nine times to undermine the result of the election. Mark Meadows, who served as Trump's chief of staff back then, put pressure on a Department lawyer to investigate claims of election fraud, and by doing so, he broke administration policy.
In early January, White House counsel Pat Cipollone threatened to resign, as Trump thought of replacing then-acting Attorney General Jeffrey Rosen with Jeffrey Clark, a DOJ lawyer, who was a supporter of the election fraud conspiracies, revealed the committee. Actions of Clark, who apparently became an important player in Trump's effort to use the Justice Department for political purposes, were slammed in the report. He will be referred to the DC Bar for a review of his professional conduct, the Senate Judiciary Committee said Thursday.
The relentlessness of the former President and some of his top aides' fixation on using the Justice Department to prop up election fraud theories, which were false, was highlighted in the findings of an eight-month investigation. Trump's conduct was described as an abuse of presidential power in the Democratic-led committee report.
Republican Senator Chuck Grassley's office later defended Trump, saying he "listened to his senior advisors and followed their advice and recommendations," reported CNN.
Meanwhile, newly available court records show that Trump's allies testified that they didn't do much to check out some of the uncorroborated claims they made about last year's election fraud before making them public.
According to CNN, in this lawsuit, the Trump campaign, attorney Sidney Powell, former Mayor of New York City Rudy Giuliani, and prominent conservatives allegedly defamed former Dominion Voting Systems executive Eric Coomer. As per the account that Giuliani gave in the case, he didn't even spend an hour to review allegations that Coomer was part of a plot to rig the election before holding a press conference in November regarding it.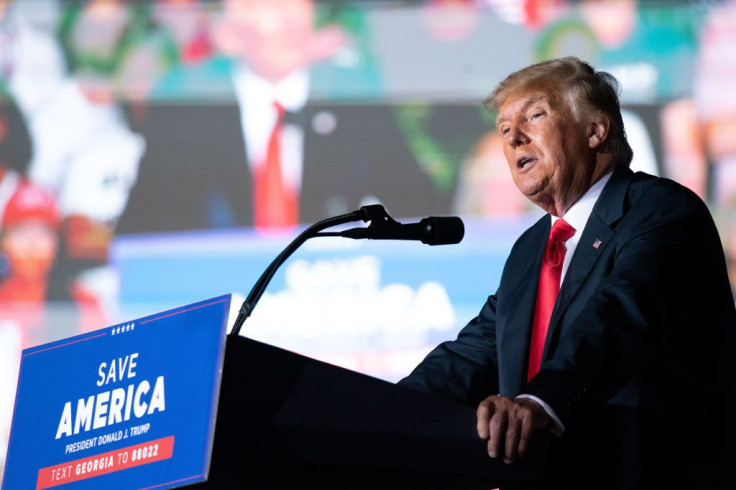 © 2023 Latin Times. All rights reserved. Do not reproduce without permission.