Former White House Press Secretary Stephanie Grisham isn't looking forward to former US President Donald Trump making an attempt to return as the leader of the country. She thinks that if he runs for President again in 2024 and wins the election, he will be driven by revenge.
Grisham told ABC's "Good Morning America" Monday that he is clearly the frontrunner in the Republican party, and people are showing their fealty to him. She said, "He is on his revenge tour, for people who dared to vote for impeachment."
She even warned people that once Trump wins the election, he doesn't have to worry about re-election. "He will be about revenge, he will probably have some pretty draconian policies," said Grisham, who is in the news for her new book "I'll Take Your Questions Now: What I Saw at the Trump White House."
Grisham, who worked for Trump for more than five years, also said that she is terrified of him running for President three years later and doesn't think he is fit for the job, reported CNN.
She was asked why she chose to come forward now, after being a Trump loyalist for so many years. Grisham answered that working in the West Wing has changed her mind. She believed that Trump gave voice to many people who felt forgotten, but she thinks that many people, including herself, got into the White House, and "got heady with power." It was more about surviving rather than thinking about serving the country, she shared.
In her book, Grisham, also a former aide to Melania Trump, mentioned the former First Lady's domestic life.
Melania issued a statement Monday in which she called the author "a deceitful and troubled individual who doesn't deserve anyone's trust," and said that she was "desperately trying to rehabilitate her tarnished reputation by manipulating and distorting the truth," according to The Guardian.
Responding to it, Grisham said that Melania is not denying anything fully written in the book, and thinks the former First Lady knows that the author has a lot of receipts to show that she is being fully honest. Grisham is even expecting a lawsuit.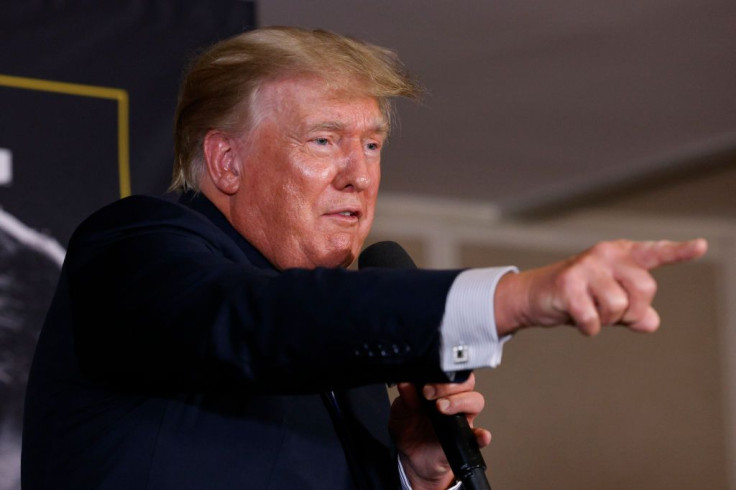 © 2023 Latin Times. All rights reserved. Do not reproduce without permission.