Stephanie Grisham, who was a close aide to former President Donald Trump and former first lady Melania Trump, is penning a book that will reportedly account the latter's feelings about her husband and also reveal "surprising new scandals."
During the Trump administration, she took on many roles like the White House press secretary, East Wing communications director, and chief of staff to Melania, before she resigned from the White House on Jan. 6.
Now her new book "I'll Take Your Questions Now," about the Trumps, will hit the stands next month. According to sources, her book will most probably have her insight on several of the notorious headlines from the Trump White House years, including allegations of sexual misconduct against the former President, reported CNN.
As for Melania, Grisham will reportedly cover the former First Lady's feelings about Donald and other members of the Trump family. A source, who has read a copy of the book, said that it is a first-person account from someone who saw and heard it all. A source told Axios that she will reveal "surprising new scandals."
A former West Wing colleague of Grisham's said, "When I heard this, all I could think about was Stephanie surrounded by a lake of gasoline, striking a match with a grin on her face." Grisham reportedly knows where "all the bodies are buried" as she was involved in burying a lot of them.
In the past also, there have been books by Melania's aides. In 2020, Stephanie Winston Wolkoff, who served as an unofficial advisor to Melania till February 2018 and was her close friend as well, wrote a book titled "Melania And Me: The Rise and Fall of My Friendship with the First Lady."
In her book, Wolkoff claimed that the former FLOTUS did not want to use the same toilet and shower as her predecessor, Michelle Obama, reported Daily Mail. She also presented Melania as someone who was obsessed with her image and claimed that she tried to ensure that Donald's daughter Ivanka did not feature in pictures of her dad's inauguration.
Reacting to it, Melania said that Wolkoff's book was not truthful, and was a desperate attempt to stay relevant.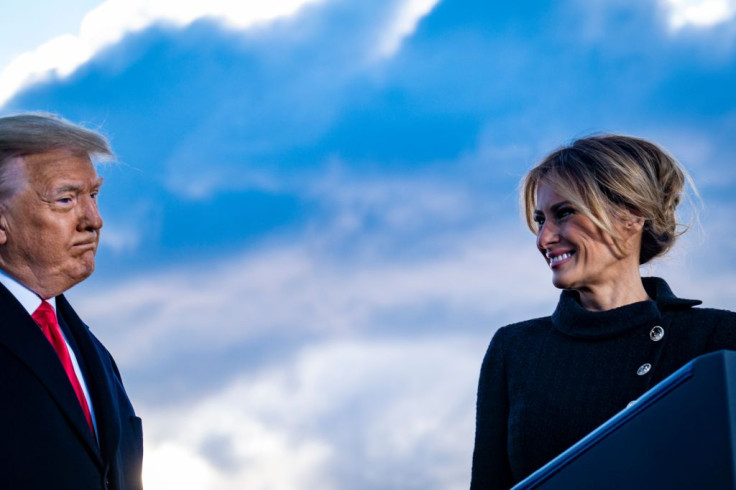 © 2023 Latin Times. All rights reserved. Do not reproduce without permission.