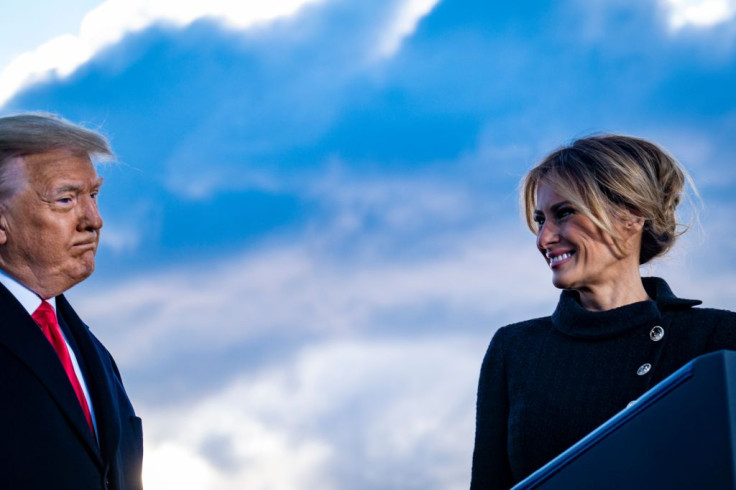 Author Michael Wolff has hinted that not all's well between former US President Donald Trump and his wife Melania Trump, and has claimed that people aren't really aware of where she stays.
Wolff, who has penned "Landslide: The Final Days of the Trump Presidency," told Daily Mail that nobody really knows where the former first lady lives. He claimed that Melania is not with Trump a lot of the times. He said that this was true when he was serving as the President and staying in the White House and it's true now as well.
According to him, Trump's inner circle have questions regarding him and his wife's relationship, but they don't want to ask those questions. The author said that it remains the "third rail that nobody wants to touch."
But during dinner with the power couple at Trump's Florida club, Mar-a-Lago, Wolff sat for hours with them and according to him, they appeared to be a happy couple. He said that Trump and Melania carried it off with great elan, and that dinner was just like a wedding party, with the couple greeting people the entire time.
Meanwhile, earlier this month, Melania was clicked arriving in Manhattan without Trump by her side. It was one of her first public appearances since she left Washington, D.C. in January. At the time, a source told PEOPLE magazine that though Palm Beach is the couple's main residence, the Trumps often travel from New York to New Jersey during the summer season.
The source also said that Melania and her own family do multiple things together and they don't necessarily involve the former president. But the source shared that Melania tries to stay in or around the same city as her husband, while maintaining her own schedule though there are times when she occasionally travels alone around the US and internationally. The source said that Trump is fine with that as long as his wife is satisfied, leaves him alone, and makes appearances when she is required to.
According to the source, Melania is happiest when she is with her own family members, including her 15-year-old son Barron. The source added that the 51-year-old knows how to handle her life to make it as fulfilling for her as possible.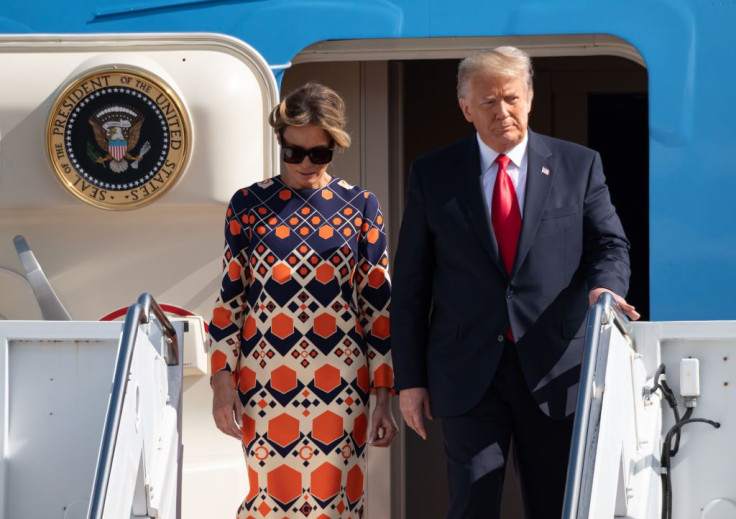 © 2023 Latin Times. All rights reserved. Do not reproduce without permission.