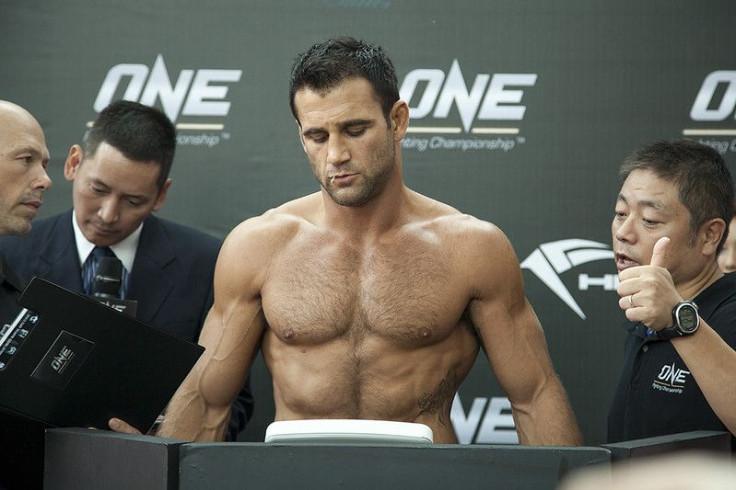 Former UFC fighter Phil Baroni has been arrested for allegedly murdering his girlfriend in a hotel room in Mexico.
Phil Baroni, a former UFC fighter, and his girlfriend were both under the influence of drugs and alcohol and argued at a hotel in the town of San Pancho in Mexico. According to reports, the argument between the couple is believed to have originated after Baroni's girlfriend revealed to him that she was having an affair, the Mirror reported.
As the argument escalated, the former UFC fighter allegedly threw his girlfriend into the shower where she suffered a fatal head injury. Baroni then helped his girlfriend back onto the bed after she explained she was cold.
Baroni then left the room to get cigars and alcohol as his girlfriend had reportedly requested. However, when Baroni returned to the room with cigars and alcohol, he realized that his girlfriend was unconscious. Baroni then tried to resuscitate the woman and notified police officers in the area that his girlfriend, who is only known as Poala, was unconscious inside a hotel room, Fox Sports reported.
When the officers responded to the scene, they found the woman naked on a bed inside the hotel room. The deceased woman showed "multiple signs of beatings" and "no vital signs" when officers entered the room and was immediately pronounced dead at the scene.
Baroni is being held in custody in connection with the alleged murder. The officers added that they have launched a detailed investigation into the murder.
Baroni fought in the UFC in the early 2000s and won three of his first four Octagon appearances. He last fought in the UFC at UFC 125 and lost via first-round knockout to Brad Tavares. His final professional fight came in 2019 at Rebel FC 9 against Sai Wang. In the fight, he suffered a submission loss to Sai Wang and dropped his career record to 16-19.
Baroni also competed in ONE, DREAM, Bellator, and PRIDE during his MMA career. He also competed as a bare-knuckle boxer in a fight against fellow UFC veteran Chris Leben. Baroni later transitioned to professional wrestling, appearing in GCW Bloodsport and Pro Wrestling Syndicate.
© 2023 Latin Times. All rights reserved. Do not reproduce without permission.