Former U.S. President Donald Trump, who until recently traveled on a presidential Air Force One helicopter, reportedly used a downgraded private jet for one of his flights.
Trump was spotted in New York on Tuesday, March 16 taking a few quick steps into what appears to be a Cessna Citation X, an ordinary super-midsize flight.
He was leaving Trump Tower in New York to fly to Florida. It was his first trip back to New York since his presidency ended in January.
According to reports, the plane is a 1997 model registered to the Trump Organization. The Cessna in which Trump flew was allegedly an eight-seater with a cabin height of just 5 feet 7 inches, causing the U.S. president's 6-foot-3 frame to bend when inside.
His more popular Boeing 757 wasn't the best choice for this journey, reports claim. Doug Gollan, a private jet specialist who writes for Forbes, said the late Paul Allen turned the old airliner into a private jet before selling it to the 45th president.
"It's just a normal private plane," he claimed, adding that "it's more likely to see activity on the charter market than as a billionaire's chariot."
Trump flew his private jet, a 43-seater Boeing 757 frequently on the 2016 U.S. presidential race.
In response to Mr. Trump's downgraded private jet, social media users took to Twitter.
A netizen on Twitter said Trump riding on a normal plane like any other CEO is an example of how "mighty have fallen."
Another Twitter user assumed that Trump can't afford to have a better plane because the former U.S. president used a 24-year-old jet.
WION said the former president is proud of his private jets, which included Air Force One. During the Hanoi summit two years ago, Trump allegedly offered North Korean leader Kim Jong-Un a trip home, which Kim respectfully declined.
Trump reportedly put a high priority on redesigning the latest century Air Force One during his administration, according to an online tabloid.
When he first assumed office, the outgoing U.S. president threatened to terminate a deal with the aerospace firm Boeing unless changes were made.
He was also active in the painting process and scrapped concept features from the Kennedy administration.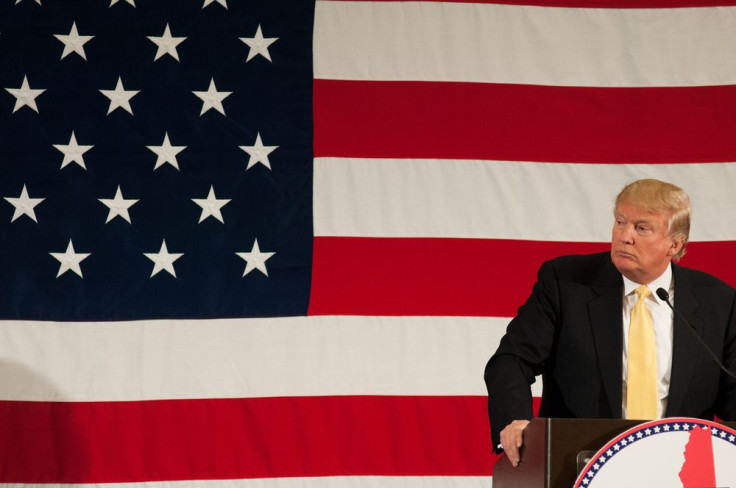 © 2023 Latin Times. All rights reserved. Do not reproduce without permission.