Four men have been arrested on Sunday, Sept. 5, after a protest for women's rights was disrupted by the Taliban, causing at least one injury and reports of mistreatment of the female demonstrators.
A women's rights march in Kabul, Afghanistan demanding that the new Afghan government guarantee women will continue to be allowed the right to work and have a voice in the government, met a bloody end as members of the Taliban used brute force to stamp the protest down, the Guardian reported.
"They were from a checkpoint. They mistreated the women and a reporter from Al Arabiya. Police from the intelligence department came, put the situation under control, and arrested them," Zabihullah Mujahid, spokesperson of the Taliban, said.
One woman's face got bloody as the men forced foreign journalists covering the protest to drop down to the ground at gunpoint. Mujahid has said that women should not protest as the new government is being created.
"They should be patient and wait for the government to [be established], then they can have demands. We ask people to not cause disruption for themselves and the authorities," he said.
This is the fourth protest for women's rights that has been sparked in Afghanistan since the takeover of the Taliban. As the group's leadership refuses to give solid answers about their plans in upholding women's rights in the country, vulnerable women are taking to the streets to get their voices heard, according to Al-Jazeera.
"How are we supposed to have the rights they promised us if we're not in decision-making roles of the government or involved in talks with the Taliban?" Razia Barakzai, a protestor for women's rights, said.
As the Taliban continues to be silent as to what role women will play in the new government, women will continue to protest to ensure that their rights will be upheld.
"I am the voice of the women who are unable to speak," Farhat Popalzai, a student, said. "They think this is a man's country but it is not, it is a woman's country too."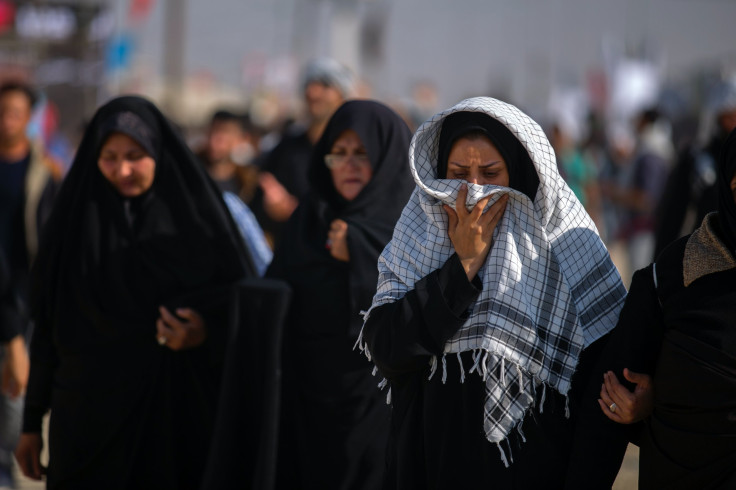 © 2023 Latin Times. All rights reserved. Do not reproduce without permission.