A jet crash near a California golf course has resulted in the horrific death of all its passengers on Monday, as the jet burst into flames and started a small wildfire upon collision with a thicket of pine trees.
A Bombadier CL-600 crashed near Ponderosa Golf Course in Truckee, California on July 26, killing the four people it had on board as well as causing a quarter-acre wildfire that was quickly contained by first responders, the Sacramento Bee reports.
"There's not much intact at the crash site," Nevada County Sheriff Shannon Moon said.
The cause of the crash remains unclear, though the Federal Aviation Administration stated that the plane was attempting to land at the Truckee-Tahoe Airport when they crashed, according to NBC News.
The jet reportedly narrowly missed a nearby residential area. Bystanders in the area saw the plane crash with their own eyes, and many were left shocked by the unfortunate incident. A giant fireball up to 60-70 feet high was witnessed by at least one resident, while many others in the vicinity saw or heard the plane crash.
"We started hearing the plane coming in and I said that's too low there's something obviously wrong," Truckee resident Jesse Quay told CBS affiliate KPIX. "It clipped a tree and blew up."
The aircraft crashed at 1:18 p.m. on Monday and is reported to have started a small wildfire that the authorities responded to promptly with fire engines, thus keeping the area from any further unnecessary casualties.
The FAA released a report on Tuesday that says there were two passengers and two crew members inside of the doomed jet. The names of the four deceased have not yet been released, possibly for the privacy of their families.
Michael Kennedy, a pilot in the area at the time, told the Sacramento Bee that the area where they were attempting to land was known to be dangerous.
"It's like the vortex of insane weather where it can look and appear clear, and you're getting shoved into the ground from a wind shear that you're not aware of and that no instrument can predict, or a microburst, which makes it very challenging," Michael Kennedy told reporters.
It is reported that the small aircraft came from Idaho and was scheduled to land somewhere in Los Angeles.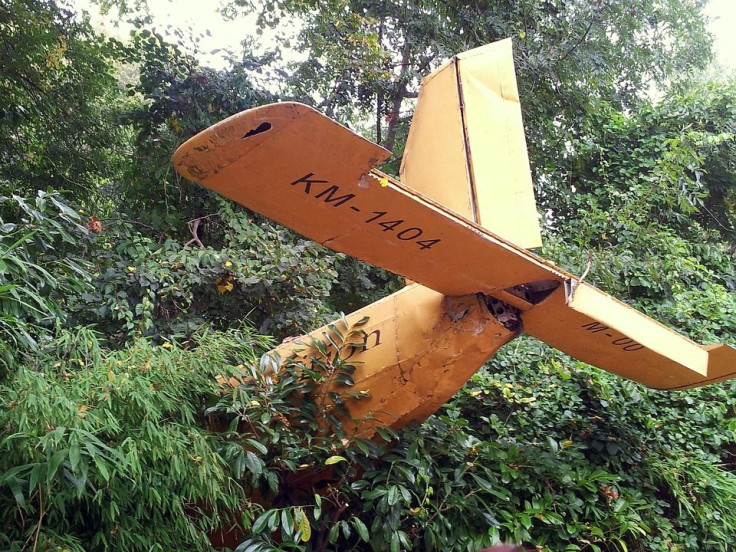 © 2023 Latin Times. All rights reserved. Do not reproduce without permission.