At least 15 adults in the U.S. have been admitted to hospitals after they ingested an alcohol-based sanitizer. Of them, four are dead, three have gone blind and six have suffered seizures.
The CDC (Centres for Disease Control and Prevention) shared that between May 1 to June 30, in areas of Arizona and New Mexico, at least 15 adults were admitted to health care facilities after they ingested alcohol-based hand sanitizer products. It solely focuses on cases where serious adverse health events or death occurred "associated with swallowing alcohol-based hand sanitizers" containing methanol.
CDC highlighted that even though hand hygiene is an "integral component" in the fight against the coronavirus pandemic, "alcohol-based hand sanitizer products should never be ingested."
The report also explained that only those alcohol-based hand sanitizers should be used which have ethanol or isopropanol as the ones containing methanol can often cause "life-threatening methanol poisoning."
"Young children might unintentionally swallow these products, whereas adolescents or adults with a history of alcohol use disorder might intentionally swallow these products as alcohol (ethanol) substitute," the CDC explained.
Of the 15 adults admitted to hospitals, there were two women and 13 men between the age of 21 and 65. During their treatment, four patients developed complications owing to methanol poisoning and died, while six patients developed seizures. Three patients had suffered vision impairment when they were discharged from the hospitals.
"All patients had a history of swallowing alcohol-based hand sanitizer products," according to the report.
Of the four patients who died, one was an unresponsive 35-year-old man having seizures, a 38-year-old woman, a 39-year-old unconscious man with seizures, and a 65-year-old man who was initially unresponsive and had seizures but went then went into a cardiac arrest.
From the ones who survived the poisoning one was a 44-year-old man suffering from seizures. He had to undergo hemodialysis to get his blood cleaned. Even though he was discharged he had "near-total vision loss."
"The patient reported drinking an unknown quantity of alcohol-based hand sanitizer during the few days before seeking medical care," the report stated.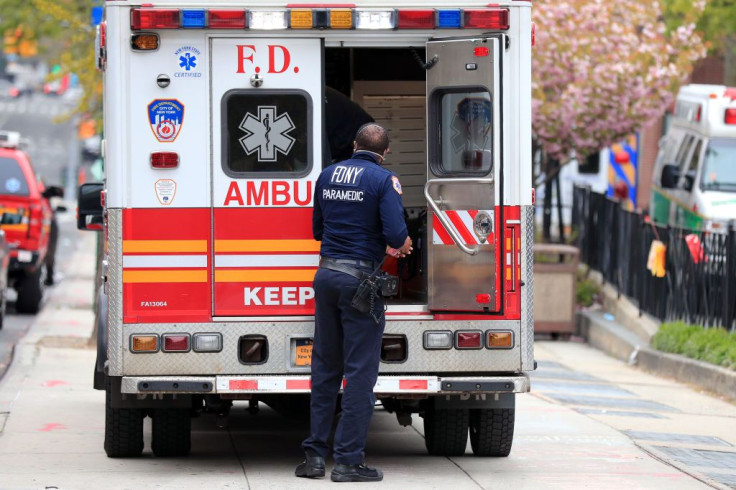 © 2023 Latin Times. All rights reserved. Do not reproduce without permission.