The French Rugby Federation (FFR) has overwhelmingly agreed to allow a transgender woman to play women's rugby beginning next season.
Two days after the National Honor for LGBT day that was celebrated on Sunday, France has rolled the ball further in the court of equal representation and inclusiveness for all, by welcoming a transgender woman to be a part of the women's rugby team.
The decision goes against World Rugby's recommendation, which stated last year that "on safety concerns at the international level of the game," transgender women should not play women's contact rugby, CNN reported.
Transgender women must demonstrate that they have been on hormone therapy for at least 12 months and must not surpass the testosterone threshold of 5 nanomole/liter, according to the FFR. This simply means that transgender women who are currently transitioning can play women's rugby.
"Rugby is an inclusive sport of sharing, without distinction of sex, gender, origin, or religion," Serge Simon, Vice President of FFR, said in a statement on Monday.
The FFR is adamantly opposed to all types of discrimination and works tirelessly to ensure that everyone has the opportunity to exercise their free will in rugby. In reality, allowing every one of our athletes to pursue their passions while respecting the rights of others is critical, Simon said in the statement.
The decision makes FFR, France's first national organization to allow transgender women to compete in top sport, ESPN noted.
Earlier, it was decided that transgender women will be risk-assessed before being allowed to play domestic rugby, according to draught guidelines released by England's Rugby Football Union in March.
For the International Day against Homophobia, France's National Rugby League (LNR) recently created a unique anti-homophobia campaign. The purpose is to promote knowledge of LGBT phobias in sport and society, and the initiative will begin with 30 awareness-raising seminars at clubs beginning in September 2021. The LNR tweeted about the campaign.
In flagship games, the pitch lines will be painted rainbow colors, and there will be a giant rainbow in the middle of the pitch. It is to commemorate International Anti-Homophobia Day on May 17, and it comes after a poll revealed that 75% of rugby players find it difficult to discuss homosexuality, and 85% believe it's tough to be a gay rugby player.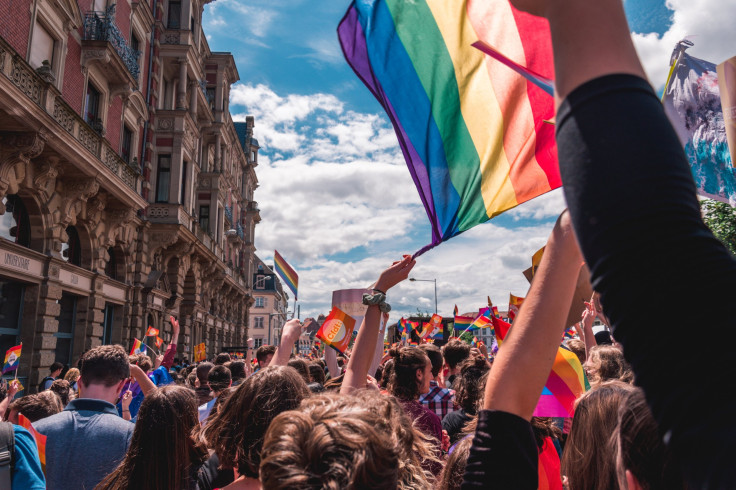 © 2023 Latin Times. All rights reserved. Do not reproduce without permission.