French President Emmanuel Macron is pushing for the formation of a new government for Lebanon. Macron told reporters on Monday that the country should form a new government "as soon as possible" to recover from its deepest-ever economic crisis to date.
Macron arrived in Beirut on Monday to urge Lebanese politicians to implement sweeping reforms and halt decades of corruption and mismanagement in the country. His visit was his second since the deadly Beirut explosion on Aug. 4 and came hours after Lebanese leaders named diplomat Mustapha Adib as the new prime minister.
For senior Lebanese officials, Macron's mediation was crucial in reaching an agreement on a new prime minister in the 48 hours before a deadlock was broken and a consensus was reached on the appointment of Adib. "The opportunity for our country is small and the mission I have accepted is based on all the political forces acknowledging that," said Adib.
The appointment of Adib comes at a critical time for Lebanon, which is still reeling from the blast that killed more than a hundred and left thousands of people injured and homeless. Even before the blast, Lebanon was already in deep financial crisis with unemployment rates soaring and poverty growing. Days after the explosion, the Lebanese government announced its resignation.
While it historically takes weeks or even months to form a new government following the appointment of a new prime minister, parties have suggested a willingness to expedite the process given the current circumstances in Lebanon. Shortly after his appointment, Adib said there was a need to create a government in record time and immediately begin implementing reforms, starting with the resumption of the stalled negotiations with the International Monetary Fund (IMF).
During his visit this week, Macron will push Lebanese politicians to enact reforms that international donors have demanded before releasing financial support. Western countries see the resumption of IMF negotiations and reforms to the electricity and financial sectors as key conditions for the provision of large-scale financial assistance for Lebanon.
Meanwhile, Macron's visit on Monday was met with protests across Lebanon. Protesters chanted "no Adib," indicating that the new prime minister's appointment was seen by many as a mere continuation of Lebanon's status quo. Citizens have been staging mass rallies across the country since October to call for a total overhaul of the country's political system.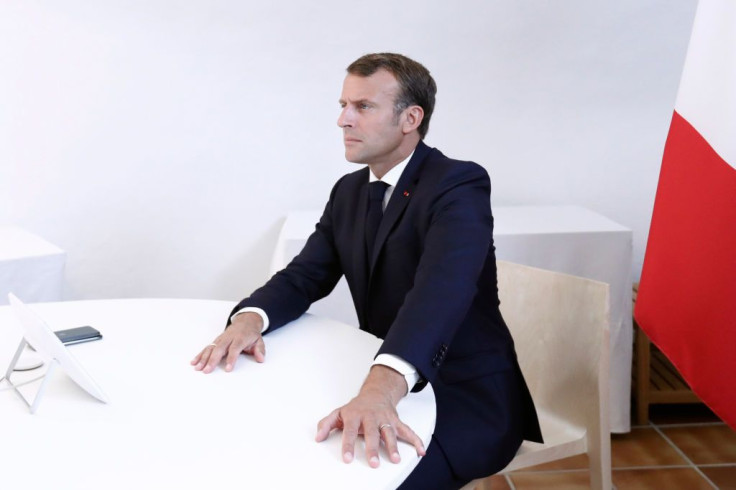 © 2023 Latin Times. All rights reserved. Do not reproduce without permission.