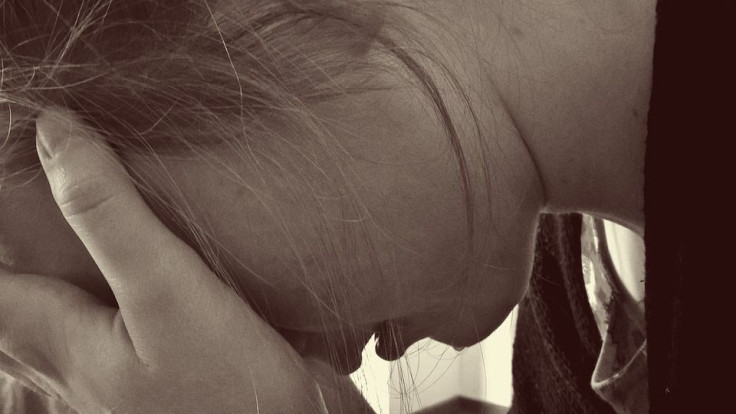 A French woman stood trial on Monday for killing her stepfather who also became her husband back in 2016. Valérie Bacot, now 40 years, faced the court at Chalon-sur-Saône in Burgundy as she recounted the years of sexual abuse she suffered at the hands of Daniel Polette.
Bacot, who admitted to shooting Polette now faces life in jail for murder. Despite the fact that she believes she should be punished for her crime, her lawyers are appealing for her sentence to be reduced to 10 years in jail due to the years of abuse she suffered.
During the trial, the woman told the court how she used a weapon Polette kept in the family car to shoot him at point-blank-range as she sat behind him in the People Carrier. She remembers "closing her eyes" as she pulled the trigger.
In her defense, her lawyers spoke of how Polette made her life hell from the day he raped her when she was just 12 years old to the day he died 24 years later.
Polette first attacked Bacot when he was dating her alcoholic mother. The abuse began "very quickly" after her mother Joelle brought then truck-driver Polette home when she was aged 12. He played the doting stepfather in the beginning but then he started sexually abusing her. The abuse lasted for two years before she managed to alert police and Polette was arrested.
He was arrested for sexual abuse when Bacot was 14, however, her mother never cut off contact with him and would even take her to visit him in jail. After two and a half years, Polette was released and he immediately returned to the family home where he resumed his abuse.
At the age of 17, Bacot fell pregnant with Polette's child and her mother kicked her out of the house. She was forced to live with Polette because she did not know where else to go. She said Polette began physically and mentally abusing her shortly after their first child was born.
Bacot married Polette in 2008, but the abuse continued and Polette then took a fancy using weapons in his assaults. He also began prostituting her out to other truck drivers.
She would be entertaining her "clients" at the back of a Peugeot people-carrier while Polette watched the acts and dictated her movements as he spoke through an earpiece. He pimped her out under the name of Adeline but to ensure that clients had no doubt to whom she "belonged" to, he had his initials tattooed near her genitals.
It took 25 years of constant abuse and four children to lead up to Bacot pulling the trigger on Polette.
An encounter with a violent client found Bacot refusing to carry out a certain sex act for him and ended up getting forced into it and bleeding afterwards.
Polette told her she would have to make up for it. Fearing the repercussions that awaited her, Bacot tried to drug Polette by crushing sleeping pills into his coffee. On March 13, 2016, Bacot shot Polette, then aged 61 after she claimed he threatened to prostitute their 14-year-old daughter.
She went for the revolver her husband kept between the seats in the back of the car, drew the handgun and fired once at at the back of Polette's neck, killing him instantly. With the help of her two sons and her daughter's boyfriend, they buried the body in a forest. But in 2017, cops were alerted to the killing when her daughter's boyfriend confessed to his own mother.
In October 2017, Bacot was arrested and confessed to the crime. One year later she was released pending her trial while remaining under judicial control. Her sons and the daughter's boyfriend were subsequently jailed for six months each for concealment of a corpse for the part they played in the cover-up.
According to CNN, the prosecutor insisted that Polette's murder was premeditated however Bacot's lawyers strongly denied this. A petition not to imprison Bacot was launched online by advocates in January, which has so far amassed more than 580,000 signatures. The trial is expected to last five days.
Bacot's lawyers, Janine Bonaggiunta and Nathalie Tomasini, once stood in defense of another French woman, Jacqueline Sauvage, who was sentenced to 10 years in prison for killing her abusive husband. Sauvage received a presidential pardon in 2016 after becoming a symbol for the fight against violence directed at women.