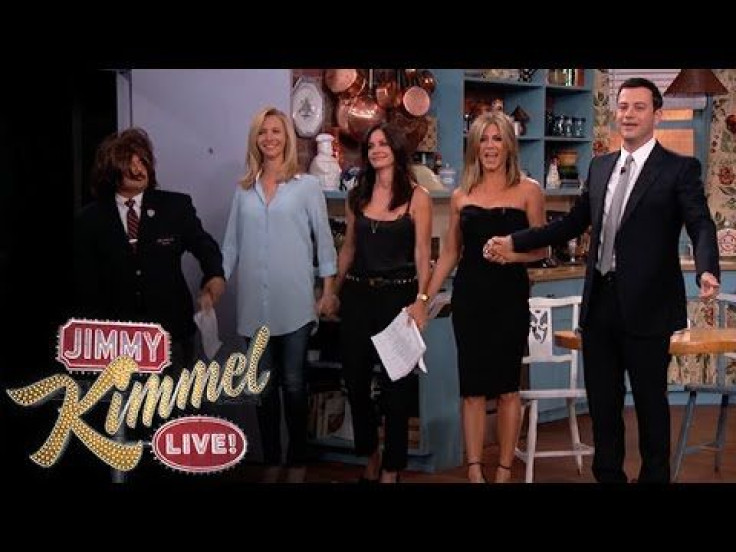 With "Friends" still very popular after decades have passed since the first episode aired, and Jennifer Aniston even capable of breaking the Internet just by posing a picture with her co-stars on the much-loved show, one can be hardpressed to remember anything negative about the sitcom. Apparently, people still have a lot to know more about "Friends."
According to an Express UK report, there was actually a storyline featuring adored character Monica Geller that was axed following a poll. Because of that storyline, Geller, played by the infamous Courtney Cox, was almost called a slut, a tramp, and a whore - all sorts of derogatory names that a woman can receive just being forward with their actions.
Looking back, people might not even believe that could have had happened, considering how much the times have changed, but co-creators of the show vouched for this poll's authenticity.
According to David Crane and Marta Kauffman, the co-creators of the show, NBC was worried about how the show's audience would be receptive to Monica sleeping with a guy on the first date. It was for the pilot episode of the show, and the bosses were careful about what storyline to present. As such, they handed out a survey to a pilot audience to get their pulse on the matter.
"NBC handed out a survey to the pilot audience, asking if the storyline was 'offensive' and should be changed," Marta explained. "The survey cards were handed out to find out and said: 'What do you think about her sleeping with a man on the first date? Monica is a) a w***e, b) an s**t'" BRight added. Option C was reportedly "a tramp," and Option D was "your dream date."
The co-creators did not say what the majority if the responses were, but how the plot changed from the original script is quite telling.
It can be remembered that in the pilot episode, Monica went home with a man named Paul because he pulled the sympathy card on her. He reportedly told her that he never became intimate with women anymore after his wife left him. Monica felt sorry for him and ended up going home with him. It was later showed that this was a line he used on many women. Monica naturally felt betrayed and smashed Paul's watch as a result.
However, the original script was that Monica went home with a co-worker she did not have feelings for and was just nonchalant about everything.

© 2023 Latin Times. All rights reserved. Do not reproduce without permission.