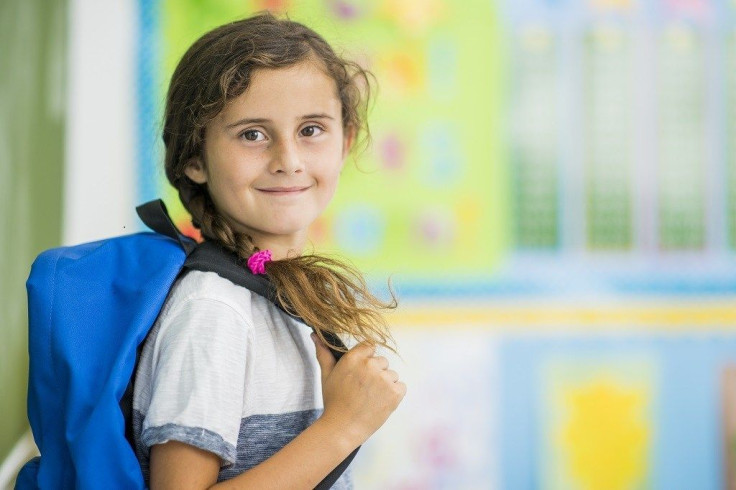 Boys & Girls Clubs of America announced a relief fund aimed at supporting Boys & Girls Clubs in communities around the country. For 160 years, Boys & Girls Clubs have navigated times of tragedy and crisis to provide safe places for kids and teens.
The organization is committed more than ever, with Clubs doing whatever it takes for kids, families, and communities during this crisis – from providing meals to those in need, expanding services to support families of first responders and offering virtual learning and programming to keep kids and teens engaged and on-track academically. Clubs across the country are partnering with state and local officials to answer the call to do more.
"We've had incredible support from our corporate partners and individual donors to get us started, but we know there is so much more we can and need to do for this country's youth," said Julie Teer, chief development and public affairs officer, Boys & Girls Clubs of America. "Support from the COVID-19 Relief Fund will enable Clubs to continue the life-saving work on the front-lines today -- providing food to kids in need, caring for families of heroic first-responders and running virtual Club programs to keep kids learning and engaged while they're at home. Clubs will also play a critical role in helping kids and communities recover following the crisis – helping heal youth trauma, overcoming academic gaps and enabling teens to contribute to the workforce as the economy rebuilds. Join us, in supporting kids and teens who need us most during this unprecedented time."
Truist, the Caterpillar Foundation and Lowe's join The Coca-Cola Foundation in helping lead the charge for Boys & Girls Clubs COVID-19 Relief Fund. In addition, several of Boys & Girls Clubs of America's dedicated partners such Bridgestone, AT&T, Scott Brand, Comcast NBCUniversal, Neiman Marcus Group, U.S. Cellular, Panda Cares Foundation, NFL Foundation, Josh Norman, Starz24 Foundation, Charles Schwab Foundation, T-Mobile, Toyota, Lexus, Walmart Foundation, OnePlus, KPMG U.S. Foundation and Chuck E. Cheese have already committed to supporting the fund.
"The well-being and safety of people in our communities are paramount during this difficult time," said Lynette Bell, president, Truist Foundation. "Our Truist Cares grant to Boys & Girls Clubs is one way we're doing our part to help ensure youth and their families have the critical resources they need to endure throughout the COVID-19 pandemic."
"We are all concerned about the growing impact of coronavirus, especially on our youth," said Helen Smith Price, president, The Coca-Cola Foundation. "Through a grant to the Boys & Girls Clubs of America, we will continue to support their efforts to engage our youth and provide relief, safety, and stability during this critical time."
Clubs are impacting communities in many ways, including helping the children of healthcare and emergency care workers. These families are turning to Boys & Girls Clubs in numerous cities to provide emergency care for their children as schools close their doors and parents wrestle with difficult decisions during the COVID-19 pandemic. Stories like this one, of a nurse with a deployed husband and the support of Boys & Girls Clubs of Central Minnesota, are happening all over the country to ensure healthcare workers can serve during this critical time.
For many Boys & Girls Club members and their families, the COVID-19 pandemic underscores a critical food insecurity issue. Approximately 30 million kids a day in America rely on government-subsidized school meals — sometimes the only ones they can count on. As more and more Clubs and schools are mandated to close, vulnerable youth are left without the meals they rely on daily. Fortunately, Boys & Girls Clubs, often in partnership with schools around the country, are providing access to meals so in-need families in their communities have one less thing to worry about during these uncertain times.
Donations to the fund will help immediately ensure Clubs can continue critical COVID-19 response work. These services include providing immediate and near-term disaster relief efforts such as:
Distributing food, bottled water, and other necessary supplies.
Operating for longer hours, particularly in parts of the United States that are deeply impacted especially for families of first responders.
Crafting and implementing contingency plans to meet community needs, including when and how to reopen, event planning contingencies, and more.
Providing emergency relief funding to support Clubs in the communities hit hardest by the pandemic.
The Boys & Girls Clubs COVID-19 Relief Fund will also enable Clubs to provide critical services when the nation emerges from this crisis. Clubs will be vital to helping rebuild their communities and restore a sense of safety for kids that has been lost as they experience traumas during the pandemic, from facing empty grocery store shelves, missing needed social interactions, coping with sick friends and neighbors, enduring school cancellations, and the 24-hour news cycle. Club programs will also help get kids back on track - belaying academic backslide from weeks or months of school cancellations. With the long-term economic and societal impact of COVID-19 unknown, communities will need Clubs more than ever to help young people to stay on the right path and build essential skills to contribute to the future workforce.
© 2023 Latin Times. All rights reserved. Do not reproduce without permission.