The parents of slain 22-year-old Gabby Petito have flown to Wyoming to bring her body back to New York after a coroner ruled she died by "manual strangulation" during a cross-country trip with the FBI's prime person of interest in her homicide case.
Last week, Teton County Coroner Dr. Brent Blue determined that the Long Island vlogger died of strangulation but only announced the results on Tuesday. Gabby's mother and stepfather would visit Gabby's memorial in Blue Point, New York after the autopsy results were released.
The following day, Petito's body was released to Valley Mortuary in Jackson for cremation. Her family then flew to Wyoming to collect her corpse. Blue previously confirmed that the woman was killed by an unidentified aggressor last month, NBC News reported.
Authorities recovered Gabby's body on Sept. 19 at the Spread Creek Dispersed Camping Area in Bridger-Teton National Forest following her reported disappearance on Sept. 11.
It came 10 days after 23-year-old fugitive Brian Laundrie, her fiancé, returned to North Port, Florida from the van-life couple's trip in the West alone.
So far, investigations are pressing on Petito's alleged toxic relationship with Laundrie, which saw the two in a violent row during their road trip, which needed police intervention in Moab after a passerby reported that the woman was slapped by her partner on Aug. 12.
Meanwhile, the nationwide manhunt for Laundrie continues with two K9 units at Pasco County Sheriff's Office, consisting of a human remains detection, or HRD, unit and a K9 trainer, joining the search for the 23-year-old on Wednesday, according to WFLA.
The recent activity in the Laundrie search by the North Port Police Department, Sarasota County Sheriff's Office, and the FBI came a month since Laundrie's parents said they last saw him.
"We have sent the HRD K9s a few times and patrol K9s (who are also trained to track those who are missing) a few times," a spokesperson said. "For more insight, we're one of the only law enforcement agencies in Florida that have HRD K9s in house, so we're often requested to assist in that aspect across the state."
Brian had reportedly left his parent's home on Sept. 13 for a hike in the 25,000-acre alligator-infested Carlton Reserve but never returned.
Since he vanished, his legal camp has campaigned to clear his name, reiterating on Tuesday that Brian is neither a suspect in Petito's disappearance nor death, WOFL noted.
Steven Bertolino maintains the man is instead wanted over the unauthorized use of Gabby's debit cards during the period she was reported missing.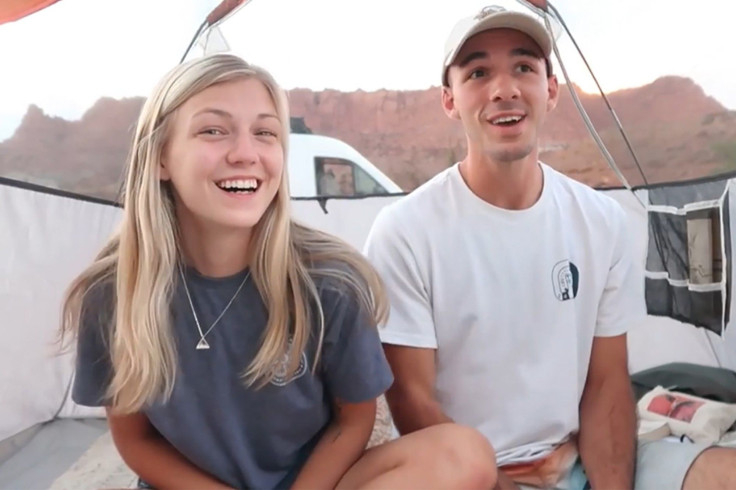 © 2023 Latin Times. All rights reserved. Do not reproduce without permission.