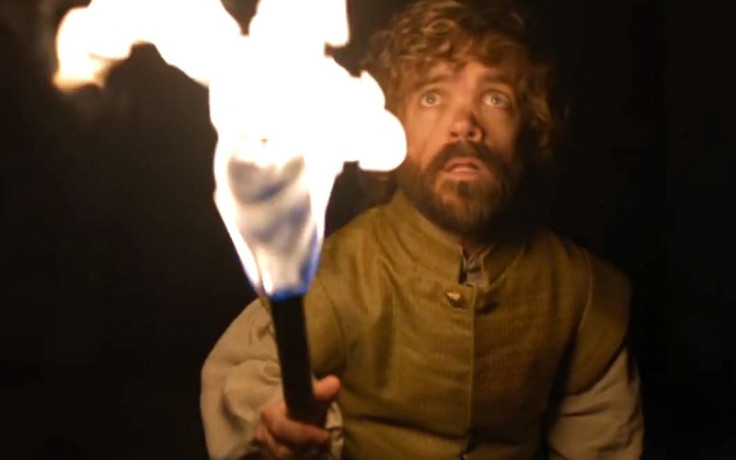 A brand new episode of "Game Of Thrones" premiered tonight titled "Home," which is the second chapter of season 6.
MAJOR SPOILERS AHEAD!!! DO NOT continue reading if you don't want to know what happened…
As promised the episode showed a glimpse of will have Bran Stark, having a flashback, or rather a regression to the past as far as his father Ned Stark's childhood where he also saw Hodor's early beginnings as a stable boy thought to be invincible by the Stark kids. We got to see how Bran is training with the Three-Eyed Raven for the imminent war.
Cersei, Jamie, Tommen Lannister: King Tommen refuses his mother Cersei to attend Myrcella's funeral, thinking she will be safe from the High Sparrow if she stays in the Red Fortress. While Jamie and Tommen stand by the late princesse's body with the painted rocks on her eyes. The two are interrupted by the High Sparrow, whom Jamie confronts and questions despite seeing he brought company.
Tyrion, dragon whisperer: When Khaleesi's Lannister ally finds out the dragons have not eaten since their mother left, Tyrion decides to free them of their captivity so they can go hunt. Tyrion frees the dragons himself, after which he realizes his idea was insane. "The next time I have an idea like that, punch me in the face," he said.
Arya Stark: The girl "with no name" seems to be making tremendous progress in her training as she gets a special visit who asks her name in exchange for eyesight and shelter. When she insists "the girl has no name" she is taken off the streets. "The girl is no longer a beggar," she's told.
Ramsay Bolton: As expected, when Bolton the bastard hears the news that his father, Balon Greyjoy, has just welcomed a son, he doesn't take it well. In fact, he takes matters into his own hands by stabbing his father to death and feeding his stepmother and new brother to the hounds.
Sansa and Theon: The two friends are going their separate ways as Theon has decided that, instead of dying while taking Sansa to Castle Black, he is returning home.
And… for the moment every "Game of Thrones" fan has been waiting for… Melissandre tries her powers to bring Jon Snow back from the dead. She burns locks of his hair and uses a magic cloth, and seemingly fails to revive him… But, when everyone leaves the room defeated; Jon Snow opens his eyes abruptly and starts breathing AGAIN!!!
© 2023 Latin Times. All rights reserved. Do not reproduce without permission.