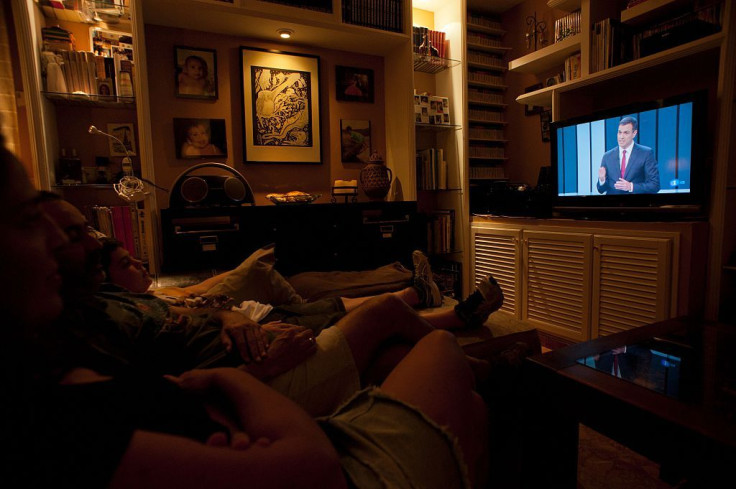 It's cold outside and after the recent bomb cyclone that left the whole southeast coast covered in snow, the majority of residents decided to spend these freezing days inside their homes. Staying home can be relaxing on some occasions but can be boring especially if you have kids.
Keeping your whole family entertained and healthy can be a challenge, but if you have the right tools you can make anything possible. See below some items you might want to have to forget the frigid temperatures - at least for a couple of hours!
If your kids love fidget spinners the new Mozi from Fun In Motion Toys will keep them moving and grooving! Mozi combines the nostalgia of the Slinky with a modern-day spinner. Once you create motion you can't stop. To activate Mozi, place your hand on the ring, raise your arm and let Mozi roll. You can pass it from one friend to another, and it will provide limitless fun and infuses engineering, science, and math into fun, everyday fun play. Available in three cool colors: silver, green and iridescent.
Endless Games is always on the cutting edge of games that are fun for the whole family! For ages 3 to 103, Endless Games offers card, dice, party, word, strategy, trivia, survey and pop culture games for everyone! Brand new from Endless Games is Camera Roll!! This game lets your pictures tell the story of your life. Let's face it, you have photos on your phone... do you have a snapshot of a birthday party? How about a picture from your vacation? You have 30 seconds. Can you find something hot or a big mistake in your photo library? Every player is involved in every round. Just find the photo with whatever the card says. Does your picture best fit the card description? Will you have the winning camera roll? Ages 12+ Other great travel games and board games here.
If you miss the days of writing letters and sending them in the mail, Pixinote has created a way to collide both eras, by composing love notes you can send from your mobile device through the mail. Simply download the App, add your contacts, write a short note, add a photo and hit send. It's a beautiful way to show that special person how much your time together meant. It's also a lovely updated way of keeping a vintage tradition alive.

Spark a lifetime love of reading with Literati's monthly Book Club for kids. Literati works a bit like Stitch Fix, for books. They work with top-educators and librarians to hand-pick five beautiful new books every month with a fun theme (science, friendship, adventure, history, etc.). You just select the book club based on your kids' age and development (up to 9 years old), and the books come each month. You have a week to read them, decide what you want to keep and send the rest back. You are only charged for the ones you keep. You can even donate old books, and Literati will give them to kids who need them the most. Packages also come with six personalized bookplates, original artwork by a featured illustrator, a hand-written note, and some other surprises. These items do not need to be returned.
Let's face it, it's taboo to talk about poo but nevertheless, if you gotta go, take Flushie with you. It's a wonderful organic spray, blended with essential oils and pleasantries that flushes out the funk and leaves behind the scent of your favorite flower bed. No one will even know it was you who blew up the bathroom and when you're stuck indoors, that matters. Spray it in the water before you go and flush when you're finished. Sold in Lavender, Fresh Linen, and Citrus blends, each bottle fits in any bag whether camping, visiting family or hanging out. The TSA-friendly travel size is perfect for travelers.
Wize Monkey Coffee Leaf Tea
With the frigid air outside, sip and savor Wize Monkey Coffee Leaf Tea, which is an incredibly smooth and lightly sweet tea, offering a subtle caffeine effect similar to green tea. Coffee Leaf Tea is the coffee plant's best-kept secret, containing a rare polyphenol named mangiferin, which is typically found in mangoes and has been used in traditional Indian, Central American, Chinese and African medicine for decades. With similar caffeine levels to green tea, Wize Monkey Coffee Leaf Tea provides a clean clarity and focus, but without the crash or attack on the nervous system like traditional coffee. It contains chlorogenic acids, which is also found in green coffee beans, which have made green coffee extract wildly popular in health and nutrition circles due to their antioxidant and metabolism-boosting effects.
Available in 5 flavors, Wize Monkey creates 1,000 year-round jobs on coffee farms and mitigates seasonal hunger in Nicaraguan communities.
© 2023 Latin Times. All rights reserved. Do not reproduce without permission.