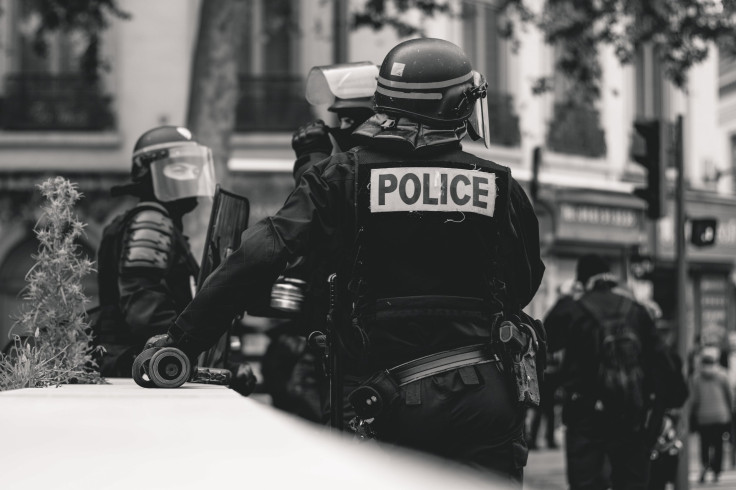 Authorities said Wednesday that a Haitian man, who is believed to be a member of the gang that was involved in the recent killings of six Haitian cops, was arrested.
After being arrested in the neighboring Dominican Republic, he was deported, reported the Associated Press.
Police said that the man, whose identity hasn't been released, was arrested along with five other Haitians. They were by his side during a police operation in Duverge, which is located near the border that Haiti and the Dominican Republic share on the island of Hispaniola.
The six cops with Haiti's National Police were murdered at the end of January after a gang attacked a police station in Liancourt, said authorities. During that time, another nine police officers were killed in a different location.
Last month, outraged rebel cops paralyzed Port-au-Prince. They took to the streets on motorcycles in protest of the killings of police officers by Haitian gangs, according to CBS News.
More than a hundred protesters had blocked roads and shot guns into the air. They broke through gates in the capital's airport and the prime minister's house.
According to the Haitian National Police, gangs had killed at least 10 officers at the time. Another one was missing and one more had severe bullet wounds.
Last month, video circulating social media showed the naked and bloodied bodies of six men. They were stretched out on the dirt and their guns were laying on their chests. Another video showed two masked men smoking cigarettes from the dismembered feet and hands of the dead men.
Police had said that Gan Grif, the gang that killed the police officers, still had the bodies at the time.
The series of killings of police officers is an example of escalating violence in Haiti. It has been gripped by gang violence and political chaos since President Jovenel Moise was assassinated in 2021.
Earlier this month, Volker Türk, the UN High Commissioner for Human Rights, said that the findings of a new report related to Haiti were "horrifying."
The report said that from July 8 to Dec. 31, 2022, gang violence resulted in 263 murders in Cité Soleil. It is an impoverished and densely populated commune near Port-au-Prince. At least 57 gang rapes of girls and women in the area were documented.
© 2023 Latin Times. All rights reserved. Do not reproduce without permission.