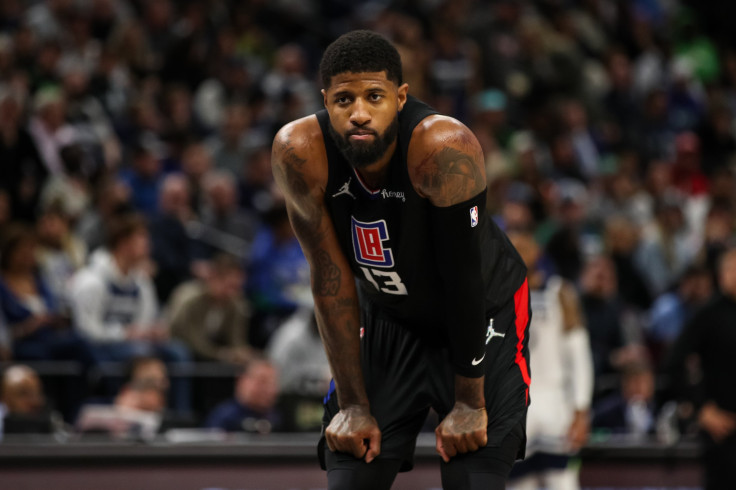 Monday's slate of NBA games was action-packed with some big performances from both familiar and unfamiliar names.
Here are the top performances from Monday night:
Darius Garland, Cleveland Cavaliers (46 Pts, 3 Reb, 8 Ast, 1 Stl)
Darius Garland went off against the Brooklyn Nets scoring 46 points on 14 of 20 shooting. He made 5 threes but the Cavaliers still came up short. Nonetheless, it was still a remarkable performance from one of the most talented guards in the league.
Paul George, Los Angeles Clippers (32 Pts, 4 Reb, 11 Ast, 3 Stl, 1 Blk)
Paul George has had an up-and-down season due to injuries but the all-star forward is still capable of putting up big numbers like he did last night against the Pistons in an overtime victory.
Kevin Porter Jr., Houston Rockets (36 Pts, 7 Reb, 9 Ast)
Kevin Porter Jr. had his best game of the season dropping 36 points and a near triple-double. The talented scoring guard helped lead the Rockets over the struggling Bulls.
Kevin Durant, Brooklyn Nets (32 Pts, 9 Reb, 5 Ast)
Kevin Durant continues to play at an MVP level and last night was no different. Durant had 32 points on 10 of 18 shooting as he is easily one of the most efficient players in the league.
Jusuf Nurkic, Portland Trailblazers (28 Pts, 15 Reb, 6 Ast, 2 Stl, 3 Blk)
Jusuf Nurkic had a big-time game against the Utah Jazz in the Blazers win over the Charlotte Hornets. Nurkic hit a career-high in three-pointers made in a game with 5.
Honorable Mention:
Anthony Edwards, Minnesota Timberwolves (29 Pts, 6 Reb, 7 Ast, 2 Stl, 1 Blk)
Alperen Sengun, Houston Rockets (25 Pts, 11 Reb, 6 Ast, 1 Stl, 2 Blk)
DeMar DeRozan, Chicago Bulls (31 Pts, 5 Reb, 9 Ast, 1 Stl)
Lauri Markkanen, Utah Jazz (32 Pts, 12 Reb, 1 Ast, 2 Blk)
Jerami Grant, Portland Trailblazers (32 Pts, 10 Reb, 5 Ast, 1 Stl, 2 Blk)
© 2023 Latin Times. All rights reserved. Do not reproduce without permission.