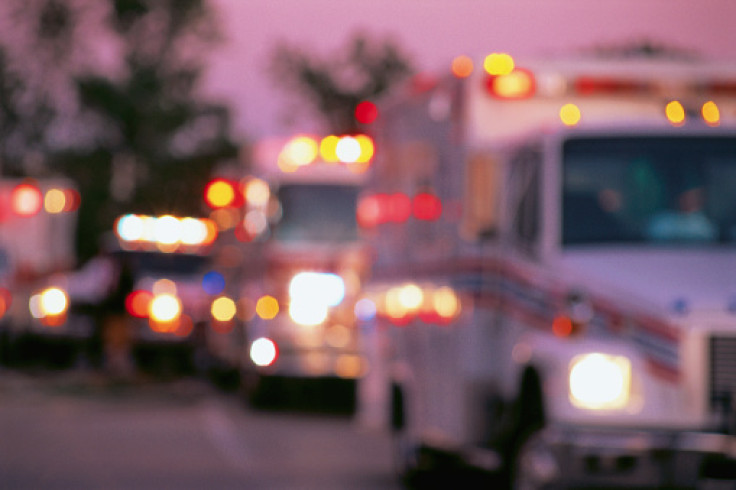 In the city of Yinchuan, located in the northwest Ningxia region of China, a tragic incident unfolded on Wednesday night as a gas explosion rocked a barbecue restaurant.
State media reports confirm that at least 31 people lost their lives in the explosion, while seven others sustained injuries.
According to state broadcaster CCTV, the explosion was triggered by a leak from a liquefied gas tank inside the restaurant.
The incident occurred around 8:40 p.m., leading to devastating consequences.
Among the injured, one individual remains in critical condition, while the remaining six are receiving treatment for minor injuries, burns, and cuts caused by shattered glass at the hospital.
Local fire authorities swiftly responded to the emergency, dispatching 20 vehicles and over 100 personnel to the scene.
Search and rescue operations persisted until 4 a.m. Thursday morning, as detailed by state media.
Photographs shared by state media depict the aftermath of the blast, showcasing a damaged building with charred exteriors, debris scattered on the ground, and smoke lingering in the air.
Firefighters can be seen accessing the second floor using ladders and evacuating individuals on stretchers.
Chinese leader Xi Jinping expressed his deep sorrow over the incident, labeling it as "heartbreaking" and emphasizing the need for a "profound lesson" to be learned.
He has issued directives to the authorities at the site, urging comprehensive efforts to treat the injured, enhance safety supervision, and safeguard the well-being of the residents, as reported by CCTV.
Following the gas explosion at a barbecue restaurant in Yinchuan, new details have emerged regarding the events leading up to the tragic incident.
Interviews conducted by the police and firefighters on-site have revealed that two restaurant staff members had detected the smell of gas approximately an hour before the explosion occurred.
The Yinchuan government released a statement online on Thursday, stating that these employees had discovered a broken valve on the gas tank and had sent another staff member to purchase a replacement.
Unfortunately, the explosion took place during the process of replacing the valve.
As a result of their investigation, the police have detained nine individuals, including the restaurant's manager, employees, and shareholders.
Their assets have been frozen as part of the ongoing inquiry, as reported by China Youth Daily, a state media outlet.
Located on a bustling street, the restaurant's proximity to public areas amplified the impact of the explosion.
Notably, this incident transpired just before China's three-day national public holiday, which celebrates the Dragon Boat Festival.
This unfortunate event adds to a series of safety-related incidents that have occurred in the country this year, CNN reported.
In February, a coal mine collapse in Inner Mongolia claimed the lives of 53 individuals. Additionally, in April, Beijing witnessed its deadliest fire in two decades, resulting in the loss of 29 lives within a hospital.
© 2023 Latin Times. All rights reserved. Do not reproduce without permission.