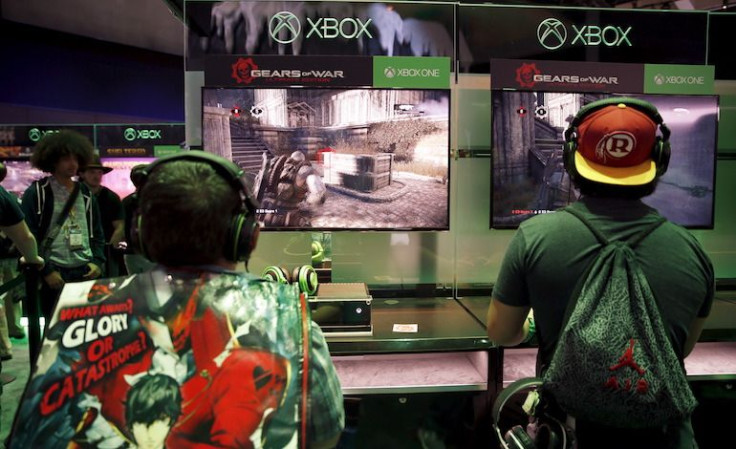 Coalition Studio Head Rod Fergusson recently showed off some new gameplay footage from the forthcoming "Gears of War 4." In the video the studio head revealed some new weapons performing some brutal headshots.
According to IGN, Fergusson released gameplay footage of the Vine of a Swarm enemy taking a hit directly from the new Dropshot gun, which literally looks as though it drops a shot from above the targets head. Check it out in the tweet below:
Game Informer has more information regarding the new Dropshot weapon. According to the site, the Dropshot fires hovering aerial mines that plummet to the ground and drill into whatever is in their way once you release the fire button.
The Dropshot isn't the first new weapon revealed for the "Gears of War 4" title. A recent release of cover art shows the new character Del wielding the impressively large Buzzkill gun.
Coalition is planning to go big with its reveals for "Gears 4" as they have already released an all-new CGI trailer and now new gameplay and weapons. And Coalition's Director of Community Adam Fletcher says that the company is not slowing down, tweeting, "Tonight was awesome! Not slowing down... more things to show #soon! #betatour #GearsofWar :)"
Furthermore, the "Gears of War" official YouTube account has also uploaded a clip of a Dropshot execution. In the video we see the character Kait showing off the new move. Check it out below:
As seen in the trailer above, the "Gears of War 4" story takes place 25 years after the events in "Gears of War 3." In it we will follow Marcus Fenix's son JD, as well as Kait Diaz and Delmont Walker as the trio attempt to survive a night in the woods.
"Gears of War 4" will launch on Oct. 11, with an open beta starting for "Gears of War: Ultimate Edition" players on April 18 and opening to all Xbox Live Gold members on April 25.
© 2023 Latin Times. All rights reserved. Do not reproduce without permission.