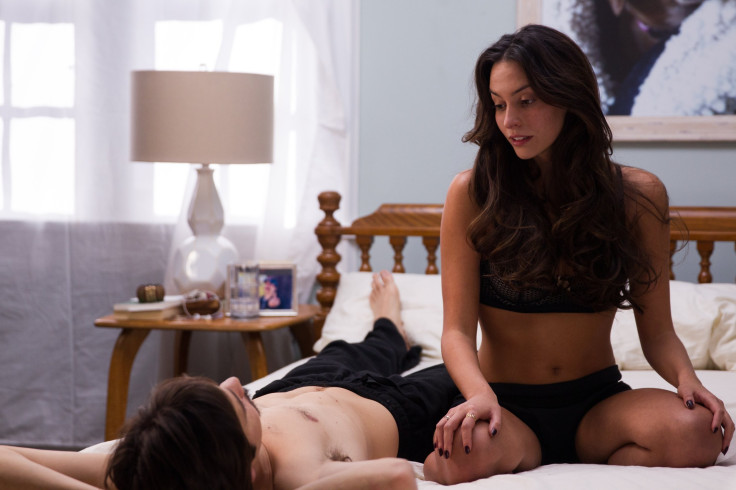 There's one name in Hollywood that little by little is taking over the movies we watch and love. She's gorgeous, super sexy, smart, humble, and a delight to talk to. Her name is Génesis Rodríguez and you might have seen her in Telemundo's "Dame Chocolate" alongside Carlos Ponce, "Days of our Lives," "Man on a Ledge," "Casa de mi Padre," "Identity Thief," "Hours" and now "Tusk." In this Kevin Smith directed film, Génesis plays Ally, a girl who teams up with an ex-cop and her boyfriend's best friend to find her missing boyfriend.
The film, categorized as a horror dramedy, in theatres today, September 19. It was based on a story from the director's podcast, about a podcaster, Wallace Bryton (Justin Long) who is taken hostage while interviewing a mysterious seafarer named Howard Howe (Michael Parks). Howe attempts to turn him into a walrus. Meanwhile, Bryton's best friend Teddy Craft (Haley Joel Osment) and his girlfriend Ally (Génesis), try to investigate his disappearance with gruesome results.
We spoke to Génesis about this new, challenging role and how she liked working with Kevin Smith. This is what she told us.
What motivated you to accept this role in the movie?
First, the name Kevin Smith. I've been a huge Kevin Smith fan for some years now. He made a huge impact on my youth with his movies and when I read this script, I realized how original, weird and… it's a movie that's going to become a cult favorite. It's full of incredible dialogues, full of information, and for me, I knew it was going to be a challenge as an actress because, yes, it can be a horror movie, but really it's a movie for actors. I think here I can demonstrate better what I can do as an actress and I think this is the first movie in which I'm able to show the world my acting skills.
What was the hardest part about shooting this film?
I can tell you I didn't have a "hard day." Well, I could say that maybe the hardest thing was the monologue scene, because they gave the scene to me on that same day and I had to learn it right away. I was super nervous, because you can do a monologue in so many ways. So I had to calm my nerves and tell myself "Look, you have to connect with your intuition and do it how you feel it" and thank God it came out good.
How was the chemistry on set with your other costars?
They're my best friends. I made friends for life. I love Haley and Justin, we even have a group chat and we're always texting and making each other laugh. We had such a good time thanks to Kevin [Smith]. And it all starts because of him, because he's the best boss, and everyone around him is always in the best mood. Justin and Haley are adorable! They are very easy to love. This movie, besides being so helpful to me as an actor, gave me incredible memories. And I thank God for this movie because it made a huge impact on my life.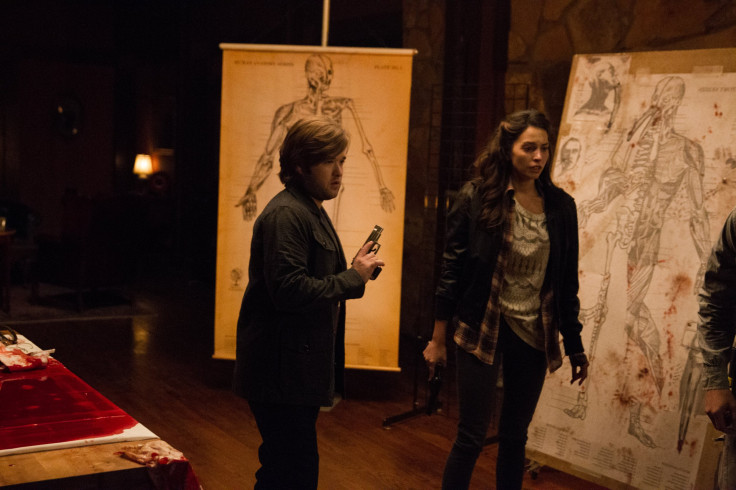 Were you scared when you read the script and learned what the movie was about?
Oh yes! I made the mistake of reading it around midnight and I couldn't sleep, and I was hearing noises everywhere, and I had to convince myself that no one was home. But that's the cool thing about it because I got a little obsessed with the movie, and I started listening to the podcast that originated the film, and after that I began listening to "I am the walrus," watching Kevin's interviews, I sent some emails that I wanted to be a part of this movie one way or another, and I wrote my manager, my manager wrote the production company, the company talked to Kevin, and I got the role.
Génesis, why is Justin Long's character mocking your accent in the movie? You have no accent whatsoever!
I think that's why! Since I don't really have an accent, he was trying to imply I have one even though it's obvious I don't.
And even your character could pass as an American.
Yes, totally. It was written for an American. My name in the movie is Allison. But even Kevin would ask me if I wanted to add anything in Spanish, and I felt that if it worked for the scene, why not. As long as I'm not playing stereotypes, and I'm doing a role that anyone could do, and I'm the Latina because that's how things worked out, I don't have a problem adding things that are part of me. I'm proud of being Latina, very proud.
How do you think people will react to Tusk?
I think people will either love it or hate it. Either way, they're going to keep talking about the movie. It's a film that sticks with you. I think this movie is an experience, you don't expect to see that when you go to the movie theatre. If you want to be for an hour and a half in a weird place, strange, if you want an experience you can't define, and you want to be entertained like that, you have to go see Tusk.
© 2023 Latin Times. All rights reserved. Do not reproduce without permission.