Footage of an interview with a "paid protestor," recorded in 2017, has resurfaced on social media and is being used by the netizens as a piece of evidence linked to the fresh protests across several U.S. states concerning the unfateful death of George Floyd.
The footage, a two-minute-clip, narrates the account of a paid protestor who claimed to be funded by George Seros, a billionaire philanthropist. The Young Turks (TYT) news show was the first one to air the interview in 2017 wherein the unidentified man claimed that he organized protests with the money provided by Seros.
The video, which has resurfaced on social medical platforms such as Facebook and Twitter, has been shared widely by people across the country and abroad as a piece of evidence linked to the public outrage and protests against the death of unarmed black man, Floyd, in Minneapolis on May 25, 2020.
The journalist who conducted the interview, Michael Tracey, mentioned on Twitter that the two-minute clip being reshared should not be taken seriously.
"It's hilarious to me people have suddenly latched onto this over three years later, including a random Republican congressional candidate in California. How gullible can you be?" he further said in a statement.
His statement pointed out to the fact that Greg Raths, a veteran running for California's 45th Congressional District, also reshared the clipping from 2017.
Tracey further said that anyone who is not delusional can tell that he was playing along with the video.
It is not clear whether what has been said in the video is true or not but there are a few clear signs that indicate that the unidentified man may not be a reliable source of information.
First, he said that he signed up to be a paid protestor on Soros' website.
"You just sign up, right there, you put your name in, you put your email address and there's an empty box there where you say how many times you are willing to protest and how much you want to get paid," he said in the interview.
Then he continues to say that he received a check, which came directly from Soros with his signatures. He also claimed to have been invited by him to lunch and having to be paid for organizing most of the protests in California.
When it comes to the public, there has been a mixed reaction to the resurfaced video of Seros paying for the protest. While some people quickly identified the unidentified man sharing a laugh and playing along, others have used it to link it to the protests related to Floyd's death.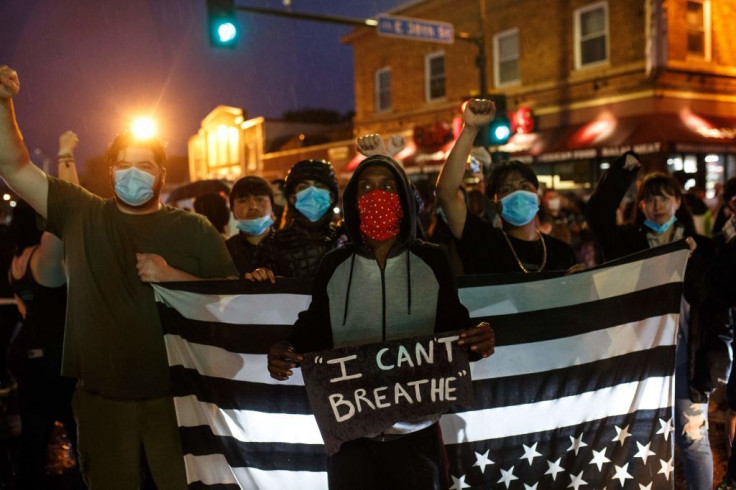 © 2023 Latin Times. All rights reserved. Do not reproduce without permission.