The world continues to grapple under the COVID-19 pandemic, but New Yorkers have another crisis that's plaguing them -- looters running rampant since violent protests broke out into the streets late Monday, over George Floyd's killing in the Minneapolis police custody on May 25.
Soon after, as the vandalization and lootings spiraled out of control, Governor Andrew Cuomo dissed NYPD for failing in their pursuit to contain the riot.
Cuomo's controversial comments touched a raw nerve and led to NYPD chief to clap back. In an exclusive interview with "The Post," Chief Terence Monahan claimed that his cops have been "giving their blood" in a bid to resist protests that grew increasingly violent in the past couple of days. Outraged by Cuomo's insensitivity, Monahan maintained that his police staff was "dealing with stuff that no cop should ever have to deal with, bricks, bottles and rocks."
"Our guys are tired, they're bleeding," said Monahan to a media outlet. "I think everyone you're going to see is walking around cut up. But they're out there again tonight. They're out there giving their blood to keep this city safe," the chief added. Despite the large-scale arrests being made, Monahan lamented over how things will go back to being normal, with miscreants being back on the streets in no time because of bail reforms.
"But when it comes to a burglary, which is a commercial store, which is looting, they're back out," he said. "Because of bail reform, you're back out on the street the next day. You cannot be held on any sort of bail. I spoke to (Manhattan District Attorney) Cy Vance about that. He told me there was nothing he could do," he added.
While New York isn't alien to raging protests, things escalated to a whole new level on Monday night. Monahan, who was out of the streets, fighting the troublemakers, also ended up with injuries -- a gauze on his elbow. "A group of looters last night running through the streets," he said. "We have to grab them. I went down, went over, hit by a bike, went down, covered my arm up with blood. But we locked 'em up," he added.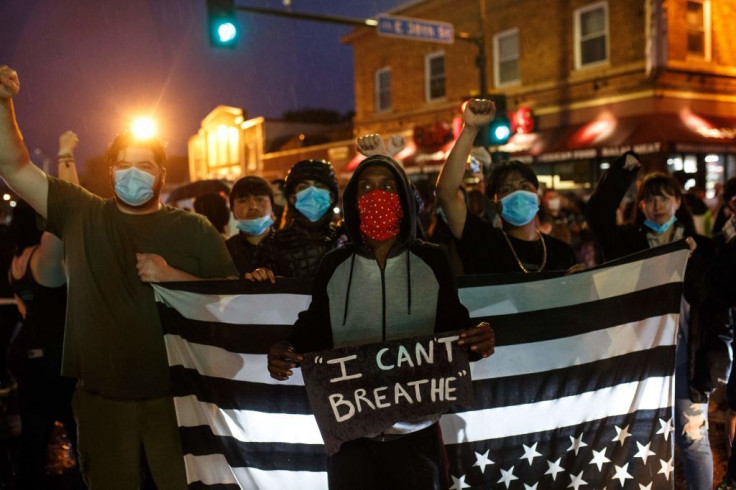 © 2023 Latin Times. All rights reserved. Do not reproduce without permission.