Roxie Washington, George Floyd's ex-partner and mother of his 6-year-old daughter Gianna, has spoken out about his tragic demise on May 25 after he was pinned down by Minneapolis police officer Derek Chauvin, who put his knee on his neck for almost 9 minutes despite Floyd's repeated cries of "I can't breathe."
During a press conference in Minneapolis on June 2, Washington- accompanied by her daughter Gianna "Gigi" Floyd, George's Stephen Jackson, and attorneys Justin Miller and Chris Stewart- remembered George Floyd. She
"I don't have a lot to say, because I can't get my words together right now," Washington said tearfully. "But I want everybody to know that this is what those officers took. At the end of the day, they get to go home and be with their families."
She mourned that her daughter "does not have a father"- George will never get to see her "grow up, graduate, he will never walk her down the aisle."
"If there's a problem she's having and she needs her dad, she does not have that anymore," Washington said, crying. "I'm here for my baby, and I'm here for George. Because I want justice for him. I want justice for him 'cause he was good. No matter what anybody thinks, he was good," Washington said.
Gesturing to Gianna as "the proof that he (George) was a good man", Washington added that he was a good father and "was so happy" to have Gianna.
"He was there — he slept the whole time that I went through labor, but when he heard her cry, he got up. He woke up," she reminisced. "I still have a picture of him waking up and getting his baby. He loved her so much."
George's friend, Stephen Jackson also spoke up and assured Washington that he is "going to be there for her. I'm going to wipe your tears."
Attorney Justin Miller cleared that the sole reason Washington was addressing the public was "show the world that George Floyd is not just a name, not just a meme and not just something to be chanted."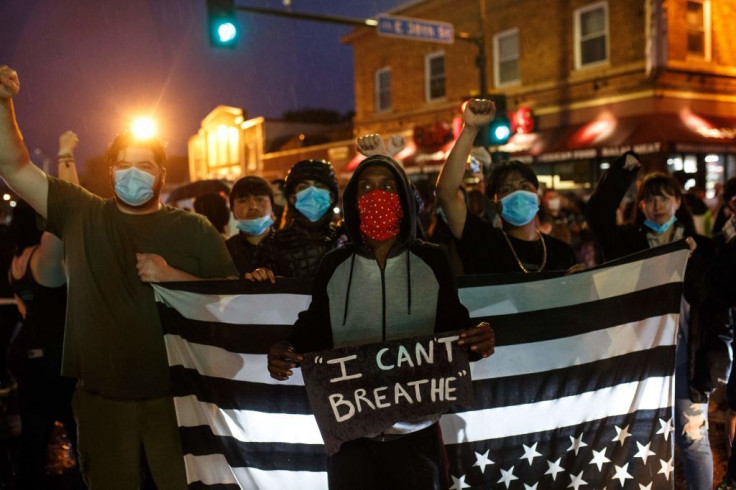 © 2023 Latin Times. All rights reserved. Do not reproduce without permission.