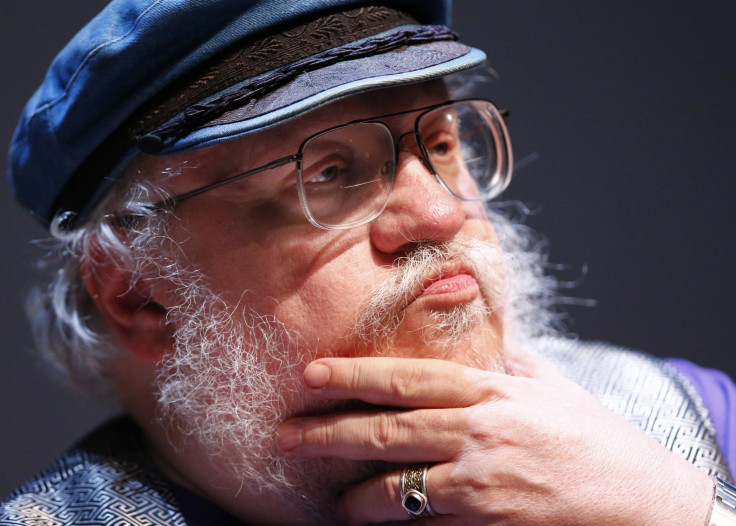 For those die-hard fans out there who have been enduring the pain of losing your favorite characters for five seasons of HBO's "Game of Thrones," this might help. The writer of the books, George R.R. Martin supposedly took it upon himself to write an open letter to fans and explain why he's been putting us through this. While it's pretty obvious he did not pen this himself, it might help us take on a different perspective... or just have a laugh. From Eddard Stark's beheading to the forever-in-our-nightmares 'Red Wedding,' the author claims he not only has an explanation, but he is nowhere nearly the most cruel and murderous writer out there.
According to Martin, part of the problem is that we "illiterate shitlords" are just not familiar with William Shakespeare's work; "that dude's a fucking psycho," said Martin. "[Shakespeare] would kill off characters in insanely brutal ways ALL OF THE GODDAMN TIME," he insists. "Let's just say MacBeth makes the Red Wedding look like a fucking bridal shower." So yeah, while this isn't of much comfort, let's also note that, if in fact he had written this letter, it would've been before the excruciating death of you-know-who and you-know-who on season five. "There's a widespread belief in certain circles that I am a tad too overzealous with killing off central characters in my book series, "A Song of Ice and Fire" (and the associated television program "Game of Thrones). The evidence is substantial: the protagonist of the first book, Eddard Stark, is beheaded towards the end of the novel; his son Robb and wife Catelyn are shockingly betrayed and murdered in an event that comes to be known as 'The Red Wedding'; and the Red Viper of Dorne, Oberyn Martell, is brutally killed by The Mountain, after seemingly defeating him in single combat."
As we previously mentioned, the imaginary George R.R. Martin posed the question, "Has there ever been a writer as cruel and murderous as I?" To which he responds a few insults before explaining the following: "Allow me to pose this question to you – how many of you have heard of William GODDAMN Shakespeare? He's the most famous, accomplished, well-known author in human history – and a guy who would kill off characters in insanely brutal ways like it was nothing."
Also, fake Martin wishes to make sure fans and readers know the characters themselves put these deaths upon themselves. "And let's be clear – very few of my deaths are "shocking" in any actual way – they're almost ALWAYS the consequences of characters making stupid-as-sh*t decisions and getting blinded by pride, honor and ego." To read the full letter, click here.

© 2023 Latin Times. All rights reserved. Do not reproduce without permission.