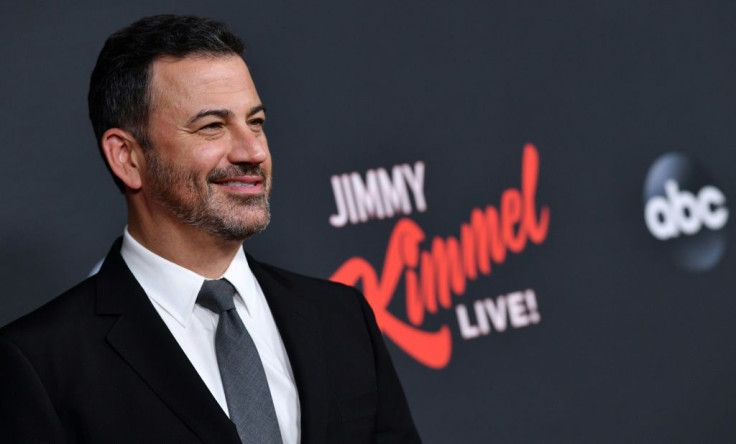 George Santos is facing challenges from many fronts. The U.S. Representative is facing 23 criminal charges, a petition for him to be removed from office and now being the punchline of a Jimmy Kimmel monologue.
During the Thursday airing of his late night talk show, Kimmel compared Santos to the BTK Killer, a serial killer active between 1974 and 1991. He said "Santos is now facing 23 criminal charges, just to give that some perspective, the BTK killer only had ten charges against him."
Kimmel continued by making fun of Santos showing how he evaded reporters on Capitol Hill and retreated to his office after being questioned about the charges. "He should get used to being in a confined space because the prison walls are closing in," said Kimmel.
He finished the skit by interviewing an actor meant to resemble Santos as he tried to flee the recording studio.
According to the Department of Justice, the charges against Santos include conspiracy, wire fraud and defrauding campaign donors during his 2022 campaign. The charges allege that Santos procured a scheme to steal money from his contributor's credit cards.
In another instance, Santos and people tied to his campaign falsified records to show that his congressional campaign had raised more money than it actually had.
Kimmel's skit comes as Santos faces immense pressure from the Justice Department and his own party. Earlier this week, Republican lawmakers introduced a resolution to remove Santos from the House of Representatives. The resolution was introduced by Anthony D'Esposito and co-signed by Nick LaLota, Mike Lawler, Marc Molinaro, Nick Langworthy and Brandon Williams.
The resolution would need a two-thirds majority vote from the House to move forward with Santos' removal from office.
Many of Santos' controversies came to light after winning the bid for U.S. Representative for New York's Third Congressional District. In the past, he has admitted to lying about his work experience. During his campaign, Santos claimed that his grandparents fled Europe during the Holocaust, despite evidence that they were born in Brazil. When confronted about it, he said: "I would always say I was raised Catholic but I come from a Jewish family, so that makes me Jew-ish. It's always been a party-favor joke, everybody's always laughed, and now that everybody's canceling me, everyone's pounding down for a pound of flesh."
© 2023 Latin Times. All rights reserved. Do not reproduce without permission.