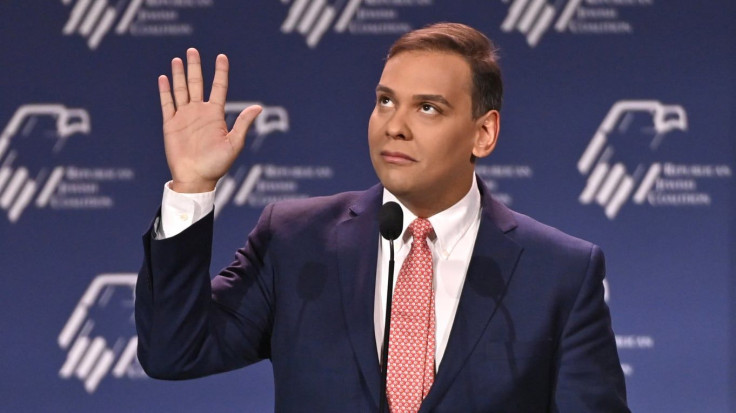 Just days before he is scheduled to be sworn into office, Republican Rep.-elect George Santos has come under federal investigation after lying about his resume and his background.
CBS News first reported the opening of the investigation by the US Attorney's office in the Eastern District. On the federal level, they will delve into Santos' finances, which have come into question.
According to an 87-page dossier from the Democratic Congressional Campaign Committee, Santos loaned more than $700,000 to his campaign, but there was no concrete explanation as to where those funds came from. Campaign finance laws state that a candidate cannot misrepresent the nature of how they obtained their money.
During an exclusive interview with WABC Radio, he said it was "…the money that I paid myself through my company, the Devolder Organization."
A bombshell New York Times investigation sparked this recent controversy in which it was revealed that Santos lied about graduating from Baruch College and New York University, working for Goldman Sachs and Citigroup, owning multiple real estate properties, founding a charity for pets and about being Jewish. It also revealed through further digging that he lied about his mother dying in 9/11, his grandparents fleeing Jewish persecution in Ukraine and his co-workers dying in the 2016 Pulse nightclub shooting.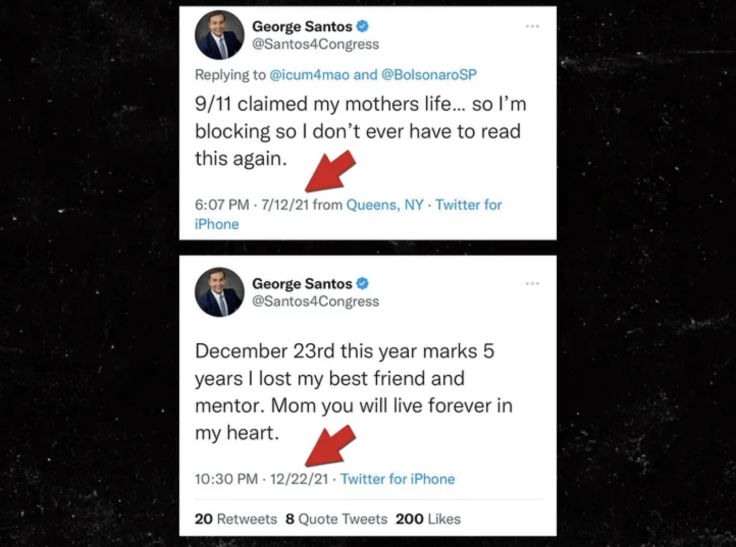 Santos did admit to mischaracterizing certain experiences calling them "embellishments" on his resume.
"A lot of people overstate on their resumes or twist a little bit or (sic) engranduate themselves," said Santos to WABC radio. "I'm not saying I'm not guilty of that."
He admitted that he didn't graduate from Baruch, work at Goldman Sachs and Citigroup and did not tell the truth about his co-workers dying at Pulse nightclub.
"I didn't graduate from any institution of higher learning," said Santos. "I'm embarrassed and sorry for having embellished my resume. I own up to that … We do stupid things in life."
He also said he never classified himself as Jewish but is of Jewish heritage.
"I never claimed to be Jewish," said Santos to the New York Post. "I am Catholic. Because I learned my maternal family had a Jewish background I said I was 'Jew-ish.'"
The 34-year-old is also being looked into on the local level. Nassau County District Attorney Ann Donnelly told Newsday that the unveiling of all this information is simply "stunning."
"The numerous fabrications and inconsistencies associated with Congressman-Elect Santos are nothing short of stunning," said Donnelly. "The residents of Nassau County and other parts of the third district must have an honest and accountable representative in Congress. No one is above the law and if a crime was committed in this county, we will prosecute it."
The investigations have not seemed to deter Santos from stepping into his position as representative for New York's third district, which contains Nassau County and parts of Queens and is one of wealthiest districts in New York.
"I am not a criminal," said Santos to WABC Radio. "This [controversy] will not deter me from having good legislative success. I will be effective. I will be good."
Santos is expected to be sworn in on Tuesday, Jan. 3 when the US House reconvenes, but it is uncertain if it will happen. If sworn in, Santos could face additional investigations from the House Committee on Ethics and the Justice Department.
© 2023 Latin Times. All rights reserved. Do not reproduce without permission.