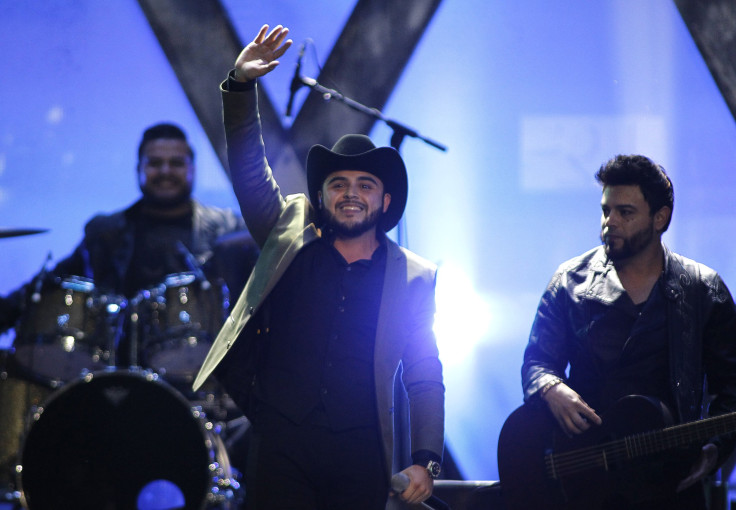 Bad publicity may have hurt Gerardo Ortiz's career after all. On Saturday, Change.org confirmed the removal of the singer's controversial music video "Fuiste Mía" from the popular video-sharing website, YouTube. "This video has been removed by the user," is the message that appears on the screen now on the clip's link, which had been viewed close to 26 million times since it was first published on January 28, 2016.
About two weeks ago, Mexican reporter and activist Jovana Espinosa condemned the video for promoting femicide and called the singer and his music label, Sony Music, to take action in the matter. "Femicides in this country are alarming. Statistics keep growing and because of this there are thousands, millions of women that don't feel safe, not even in their own home, and specially not when messages of this nature are being put out there," Espinosa wrote on her petition.
Espinosa started the petition with a single signature, and won with 63,732 supporters over the weekend. On April 10, she wrote: "Victory! We made it happen. The video "Fuiste Mía" was eliminated from YouTube and other platforms for promoting and showcasing femicide."
On April 4, Ortiz gave a press conference in which he defended his work claiming it was "all fiction" and added, "Actually, I think my video has gotten everyone talking about this delicate topic and my video shows what is unfortunately happening around the world."
Bad news don't stop there for the 26-year-old singer. On Friday, Jalisco's police department announced the "Fuiste Mía" performer and everyone involved in the production could be called in for questioning after the location in which the video was filmed at was linked to illicit activities.
"What are we investigating?" said State Attorney Eduardo Almaguer. "The wrongdoing on behalf of public servers, possible money laundering, peculation, abusing authority, the participation of particular entities in illegal activities, and the origin of the budget to make this video happen, and therefore, the singer's activities as well."
© 2023 Latin Times. All rights reserved. Do not reproduce without permission.