Antiviral drug remdesivir has been reported to reduce lung damage in monkeys as per the results of a new study published in the journal Nature.
The drug, produced by Gilead Sciences Inc, is being tested across the world for its efficacy and safety against coronavirus disease. The study results published in the journal Nature on Tuesday, June 09, suggests that remdesivir prevented lung disease in macaque monkeys infected with the new coronavirus.
The findings of the study were already published by the U.S. National Institutes of Health (NIH) in April as a pre-print, however, they have now been published as a part of the journal after thorough medical validation (peer-review).
During the study, the researchers infected 12 monkeys with coronavirus and six of them were given early treatment with remdesivir.
The monkeys who were given the drug showed no signs of respiratory disease and also has reduced signs of lung damage.
Additionally, the amount of virus found in the lungs was much lower in monkeys treated with remdisivir as compared to those who were not.
Therefore, the authors suggest that remdesivir may be used early on for the treatment and management of patients with COVID-19 to reduce the likely progression to pneumonia.
Early studies conducted in humans involving the use of remdesivir have already shown that the antiviral drug is effective against COVID-19. Several studies are currently underway to check for the safety and efficacy of the drug in humans through Phase II and Phase III clinical trials.
Remdesivir has already been approved in a few countries and given emergency-use authorization status for the treatment of severely ill patients. The U.S., India, South Korea and Japan are among those countries.
The results of the initial phase of another clinical trial conducted to study the efficacy of remdesivir were also published recently. The early results of the study, published in The New England Journal of Medicine on May 27, indicate that patients who are given a 5-day regime for remdesivir recover quickly and require less hospitalization.
Gilead is also working in collaboration with Roche to study the safety and efficacy of remdesivir given in addition to another anti-inflammatory drug called tocilizumab.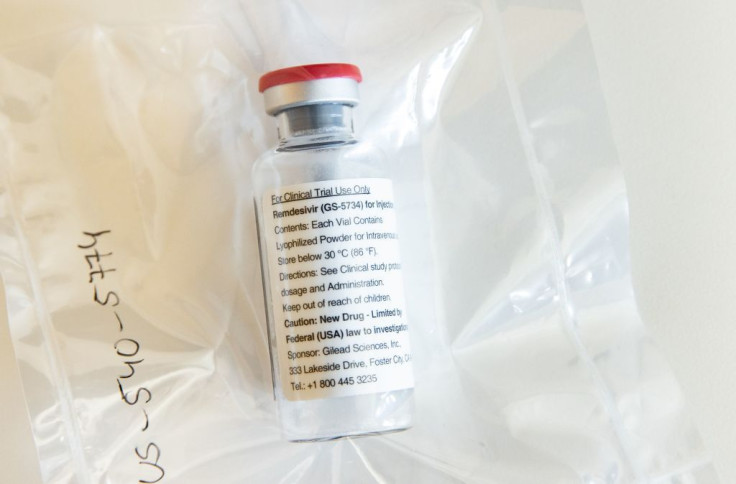 © 2023 Latin Times. All rights reserved. Do not reproduce without permission.