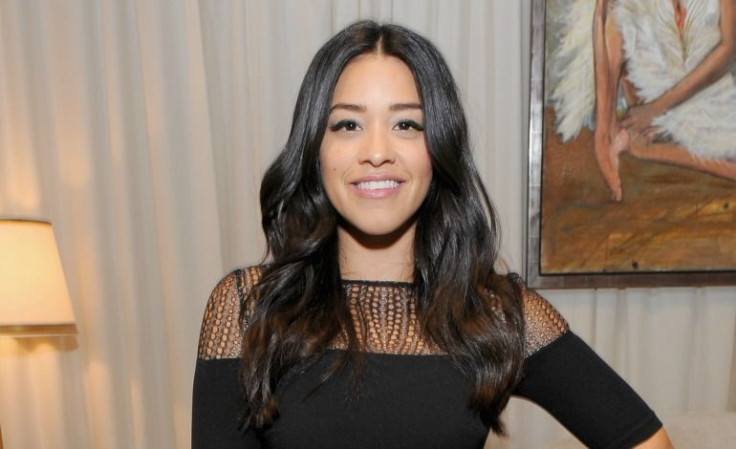 "Jane the Virgin" star Gina Rodriguez bid farewell to her luscious long locks and donated them to Locks of Love. The group is "a public non-profit organization that provides hairpieces to financially disadvantaged children under age 21 suffering from long-term medical hair loss from any diagnosis," as described on its website.
The actress took to social media to show proof of her generous donation with a photo sporting her new hairdo captioned: "Short hair, don't care. Ha. Not true. It'll take some adjusting. I'll just be a little crazy till the fairy dust settles!"
We hope her locks make some little girl out there really happy! How do you like her new look?
Rodriguez is well known for her sense of activism and generosity to those who have less. In fact, the actress gave away her Golden Globes dress to a lucky fan who got to wear it to her own prom! Twitter user Jessica Casanova had tweeted Rodriguez that she would love to wear the dress. The actress promptly replied: "Where do you live? I only own my first globes dress the one from last year...maybe we can make this happen."
The two were talking about the ultra fancy black dress the actress wore when she won her first-ever Golden Globe in 2015. Despite Rodriguez's busy schedule, the Puerto Rican star kept her word and the dress arrived just in time for Casanova's prom night!
In addition, this year, Rodriguez started Movement Mondays on social media, which she uses as a tool to shed light on diversity in film and her desire to see more Latinos in films. She has highlighted personalities such as Guatemalan actor Oscar Isaac, Cuban-American actress Rosa Salazar and Mexican director Robert Rodriguez, amongst others. "There are 55 million Latinos in this country and although we all come from various backgrounds our unity can make a movie explode at the box office or a tv show soar to the highest viewers posible," she said. "The better these projects do financially, the more money they will spend on putting Latinos In blockbuster films, as leads in tv shows."
© 2023 Latin Times. All rights reserved. Do not reproduce without permission.