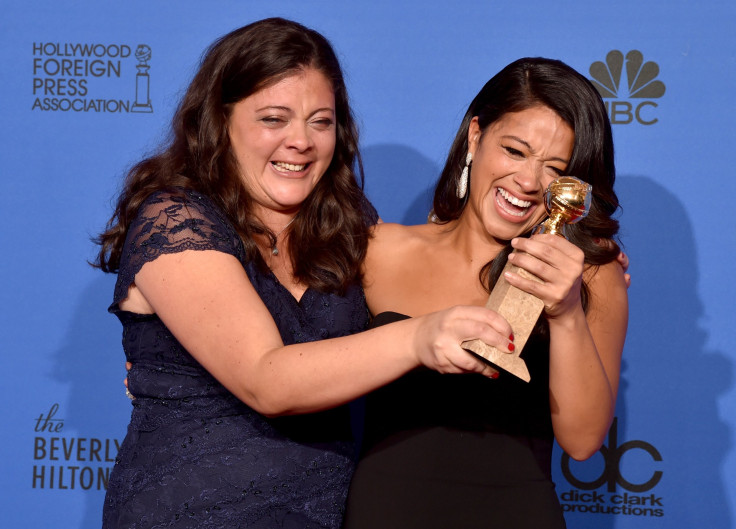 As the 72nd edition of the Golden Globes took place tonight, the race for Best TV Actress in a Series, Comedy or Musical was insanely tight but 'Jane the Virgin's' star Gina Rodriguez took the big prize home for the first time, after also winning at the People's Choice Awards. Rodriguez delivered a powerful speech, fighting back the tears while she thanked her siblings, mother and father and started by saying, "Thank you God for making me an artist. This award is much more than myself… It represents a culture that wants to see themselves as heroes!"
Gina spoke to E! News about how she prepared for the big night by going boxing with her dad that morning; going to breakfast with her mom (who held back the bread because she knew the dress was tight) and why she picked her big sister as her date: "She helped me pay for college," Rodriguez said. "She's one of my heroes and I love her."
Although the show has struggled in ratings, the nominations came as a big (and pleasant) surprise for the series and of course Rodriguez's win marks one of the last chances for the show to take home a prize during the 2014 cycle. The winning star concluded her speech by saying: "My father used to tell me to say every morning, 'Today's going to be a great day, and I can, and I will,'" she said. "Well, daddy, today is a great day. I can, and I did."
© 2023 Latin Times. All rights reserved. Do not reproduce without permission.