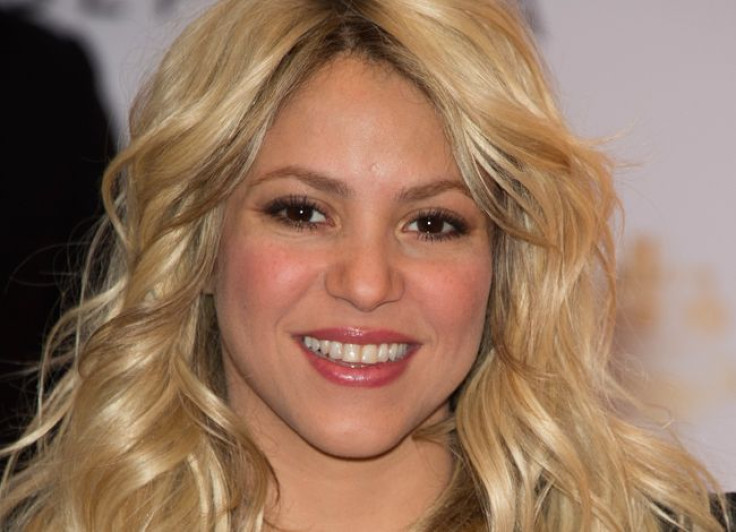 To many the beautiful Colombian singer Shakira is flawless and has absolutely no imperfections. Well, the gorgeous "Hips Don't Lie" singer was not always the object of perfection she is worshipped to be. When Shakira was recording her first album "Laundry Service" she did not know any English. The Colombian only spoke her native Spanish and her manager Emilio Estefan hired her an English tutor, but the singer was still nervous about pulling off a great album. In an effort to calm her fellow songstress, Gloria Estefan offered her services to help Shakira master the English language.
"When Shakira began to work with us she did not know English," Estefan said in a recent interview. "So I had to translate the songs from the album 'Laundry Service' for her and convince her that she could do a triumphant job." Estefan admitted that she and her husband had their work cut out for them while trying to encourage "Shaki" that she had what it took to learn another language and have a successful career singing in that language. With the support of her manager, Shakira began to use other tools in the process of learning English.
"To me it was very important to understand the nature of the language and how it works in literature," Shakira said to VH1 in an interview. "I wanted to know how the English grammar works...I had to read Walt Whitman's 'Leaves of Grass' in English just to understand the language a little more. It was too important to me to write my own material like I always did." During her VH1 interview Shakira praised Gloria Estefan for helping her with her English and more so for the support in creating her first album.
Shakira said that Estefan "rescued the spirit of those songs in Spanish and translated them into English. But when I decided I wanted to do a record from zero, it was because I had the need and the urgency to express ideas, feelings [and] thoughts. I had to express all those experiences that I was going through in another language. It was quite a challenge and a little scary, but then it became an adventure, an interesting expedition to the unknown. At the end of the day I found a good record that I felt proud of."
In her interview, Estefan said that "the first time [Shakira] had to give a concert in English she was so nervous I had to go into the dressing room to calm her down and say 'Relax you'll do great and you'll be fine." Today Shakira is one of the top Latin American artists in the world and has a huge following across the globe. Her language barrier issues are no longer a problem and the singer has gone on to become fluent in Portuguese and is also conversational in Italian, French and Catalan.
More From Latin Times
Shakira New Music Leaks Online: Listen To 'No Joke' Single Here!
Jordan Brewster Opens Up About Paul Walker Death: See What Latina 'Fast And Furious' Actress Had To Say
© 2023 Latin Times. All rights reserved. Do not reproduce without permission.