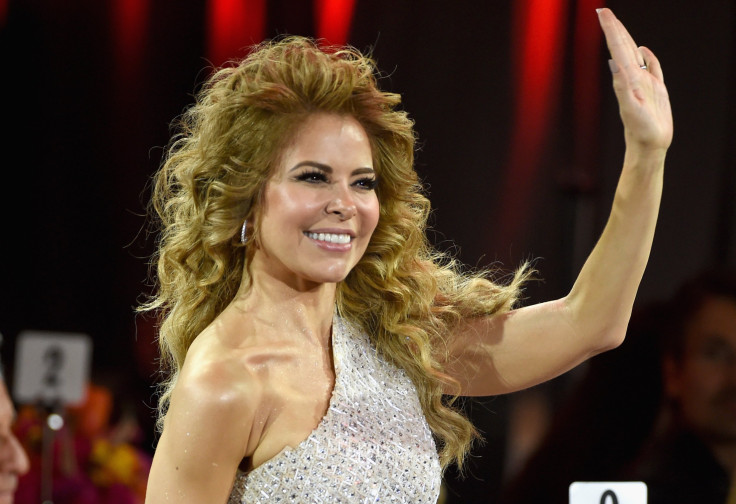 On Thursday, Pati Chapoy released a public statement on social media addressing the on-going court battle her and TV Azteca have had with Gloria Trevi since 2009.
"There are still some resources left to bring in before getting into a deeper revision of the case. The involved parts will not reserve when it comes to presenting such sources in order to prove that the sue presented by Gloria Trevi is, without doubt, unfounded," read the document published on Twitter after the Supreme Court of Texas ruled in favor of the singer.
Trevi, who is suing the reporter, the network and Publimax under defamation clauses, opted to pen an open letter on Friday sharing her version of the situation. In her letter, Gloria accuses TV Azteca of trying to gain audience ratings at her expense, and reminds everyone that she was absolved of all charges against her back in the year 2000.
"Thank God, times have changed. And information, and the manipulation of it, is not only in the hands of some. Today, social media is the voice of many, and it's where I like to express myself," Trevi writes on her letter addressed to the public, her fans and detractors. "I wish you would stop treating people as if they were stupid, and didn't have memory. Of course society has memory, and they remember all the attacks and media campaigns that were made up about me by the people I'm suing."
The "El Amor" performer continues to criticize the power these people believe they have just because they work in the entertainment business and trust they are just doing their jobs. "These [the media], abusing the power of the cameras and television signals, are capable of destroying people's lives and this is what they have been trying to do to me for the past 18 years, but they won't succeed," she said.
Finally, Gloria challenges Chapoy, the network and anyone else who claims to have a case against her. "Murder and human trafficking accusations are very delicate in the United States, so? Why don't they bring their allegations to a court in the U.S.?," she disputes.
Gloria Trevi concludes her letter by assuring that all the parts involved in this legal process have lied about her, and she is finally getting her chance to prove that to the world. She also adds, that this is the last time she will be publicly discussing the issue, at least until the case is finalized.
Para el público en general, mis fans y mis detractores:Con respecto al reciente comunicado emitido por TV Azteca y las...

Posted by Gloria Trevi on Friday, April 1, 2016
© 2023 Latin Times. All rights reserved. Do not reproduce without permission.