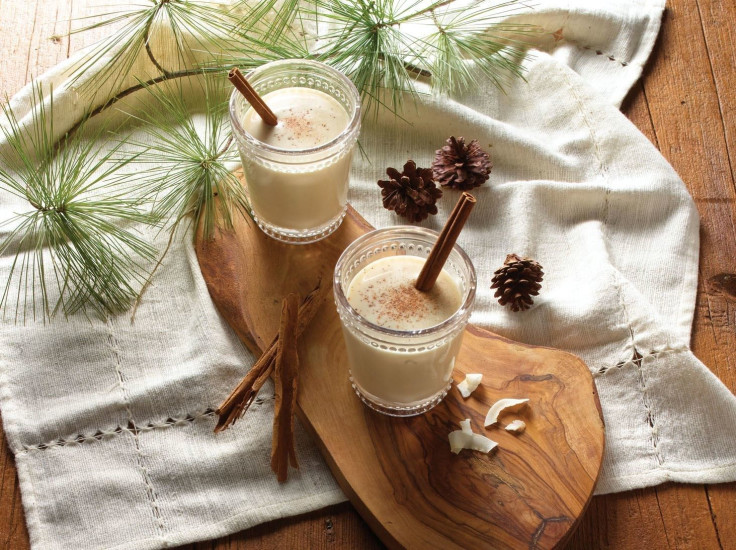 Sweeten your holiday with the magic of Goya Coquito! Goya Foods, the largest Hispanic owned food company in the United States, celebrates the holiday season with a new initiative to introduce the signature Coquito recipe to a mainstream audience, as well as Coquito-inspired recipes such as Coquito Cake, Coquito Cream Pie, and Iced Coquito Cookies to all coconut lovers.
"Goya brings families and friends of all cultures together through the products and recipes we create, and the preservation of our traditions. We want to introduce Coquito as a new holiday tradition to those who are looking to give a Caribbean twist to their seasonal beverages and to celebrate with those who know and love our Coquito recipe and products," said Joe Perez, Senior Vice President of Goya Foods.
If you like coconut and eggnog, you'll love Coquito, an authentic Puerto Rican beverage commonly served cold during Christmas and shared with family and friends. Coquito is a thick and creamy coconut drink that mixes GOYA Coconut Milk with sweet GOYA Cream of Coconut, cinnamon, and rum. Find the full recipe and video below.
Ingredients
1can (13.5 oz.)
GOYA Coconut Milk
1can (15 oz.)
GOYA Cream of Coconut
2cans (12 oz. each)
GOYA Evaporated Milk
½cup
GOYA Sweetened Condensed Milk
½cup
white rum (optional)
1tsp. vanilla extract
½tsp. Ground cinnamon, plus more for garnish, if desired
Cinnamon sticks (optional)
Directions
Step 1
In the bowl of a blender, add evaporated milk, cream of coconut, coconut milk, sweetened condensed milk, rum (if using), vanilla extract and ground cinnamon. Blend on high until mixture is well combined, 1-2 minutes.
Step 2
Pour coconut mixture into glass bottles; cover. Transfer to refrigerator. Chill until cold.
Step 3
To serve, stir or shake the bottle well to combine. Pour the Coquito into small serving glasses. Garnish with ground cinnamon and cinnamon sticks, if desired.
© 2023 Latin Times. All rights reserved. Do not reproduce without permission.