Beyoncé created history as she won the best dance/electronic album for her euphoric dance opus, Renaissance.
She surpassed George Solti, a Hungarian-British conductor whose record of 31 Grammys had lasted for more than 20 years.
The chart-topping superstar went onstage to accept her fourth award of the evening (so far) after winning the prizes for best dance/electronic song with "Break My Soul," best traditional R&B performance for "Plastic Off the Sofa," and best R&B song for "Cuff It." She also gave an emotional speech.
"I'm trying not to be too emotional," Beyoncé, who set a new record with 32 Grammy Awards, said. "I'm trying to receive this night … I want to thank God for protecting me, thank you, God. I'd like to thank my uncle Johnny, who's not here, but he's here in spirit. I'd like to thank my parents, my father, my mother, for loving me and pushing me. My beautiful husband and beautiful three children. Thank you to the queer community for your love and for inventing this genre, thank you so much to the Grammys."
She went on to thank her family, including her late uncle Jonny, who helped make her stage outfits before she became famous. Beyoncé has previously said his battle with HIV influenced her interest in dance music, and its historical ties to the LGBTQ community, on Renaissance, reports BBC.
Beyoncé took home four awards in all, but she missed a few of the earlier ones due to traffic in downtown Los Angeles.
"I'm surprised traffic could stop you," joked host Trevor Noah. "I thought you traveled through space and time."
Beyoncé was once again denied the coveted album of the year award despite her achievements.
She already has lost the competition four times, most notably in 2017 when Adele's 25 defeated her introspective masterpiece Lemonade. Adele at the moment claimed that Beyoncé was more deserving of the victory in her acceptance speech (although she held on to the trophy).
Harry Styles won this year, with Grammy voters recognizing the slick, radio-friendly pop of his third record Harry's House.
"On nights like tonight, it's obviously so important for us to remember that there is no such thing as best in music. I don't think any of us sit in the studio, making decisions based on what is going to get us one of these," said Harry Styles.
He said, "This doesn't happen to people like me very often, and this is so, so nice."
The artist also won best pop album earlier in the evening; Jennifer Lopez kissed him as he accepted his prize. "This album from start to finish has been the greatest experience of my life," he said. "From making it with two of my best friends to playing for people has been the greatest joy I could have asked for."
The Grammys, termed "music's biggest night," are the top industry's most prestigious awards.
Adele, Taylor Swift, Jay-Z, Shania Twain, and Stevie Wonder were among the performers at the show on Sunday. Lizzo, Steve Lacy, and Brandi Carlile also appeared.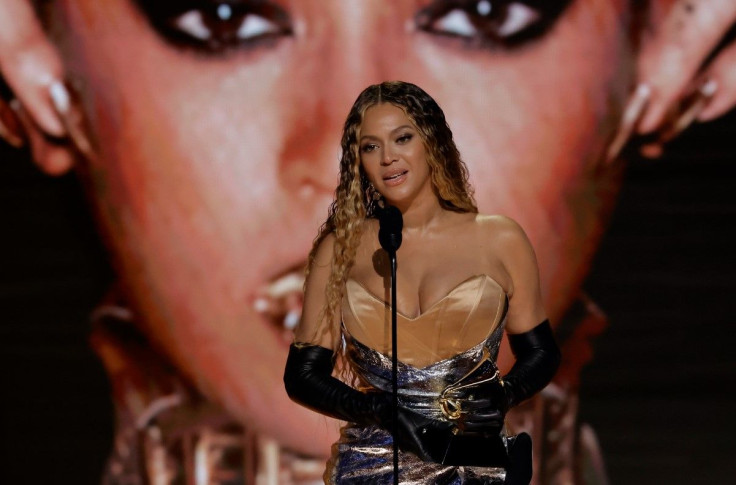 © 2023 Latin Times. All rights reserved. Do not reproduce without permission.