A man reportedly died on Saturday trying to save his granddaughter who fell into a frozen pond in Illinois on Saturday morning, Jan. 15.
The man was identified as Carlos Serafin who, along with Bill Croy, was alerted by a girl named Bailey White that her sister had fallen into the frozen pond while trying to pursue a couple of dogs.
Ma'Liyah White tried to chase two of her six dogs that were roaming around the frozen pond in Charleston but fell into the water according to the girls' aunt, Amanda Beals. She added that Serafin jumped into the cold pond with a broomstick in hand to try and save the 10-year-old child.
"Carlos jumped into the pond with a broom stick to try and save Ma'Lyiah but she was already under the ice and he also got sucked under," Beal said.
Not long after, Croy took matters into his own hands when he tried to break the ice to find Ma'Lyiah and Serafin. Unfortunately, his effort did not pay off.
Croy is the legal guardian of the girls and is also married to Serafin.
It was only when the Charleston Fire Department arrived that Serafin and Ma'Lyiah were retrieved according to reports.
The 10-year-old was resuscitated and eventually brought to the hospital. Unfortunately, Serafin did not make it and passed away.
Three dogs were also rescued from the pond but only two of them survived, the report added.
"Carlos loved those girls and all of their dogs so much," Beals said. "We as a family can't stress enough how much Carlos was a hero and how much he really loved his family and would do anything for them," she added.
Beals also added that Serafin died a hero trying to save the 10-year-old girl.
"Our families want everyone to know that Carlos died a hero. He was a very spontaneous person and never thought twice about anything," Beals said to the Daily Mail.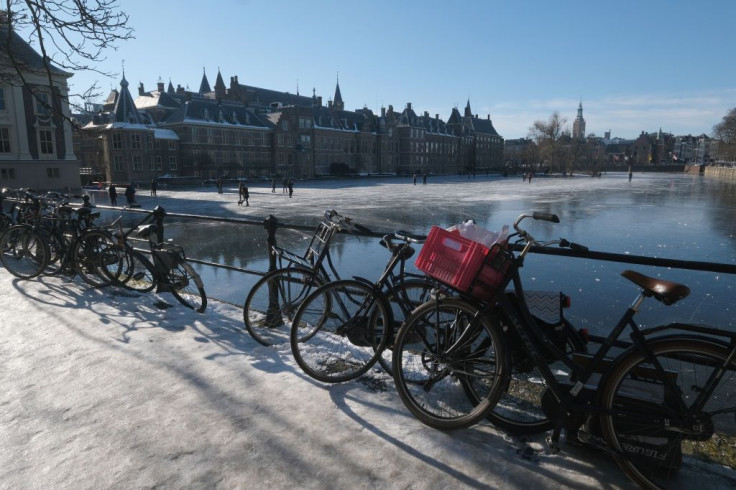 © 2023 Latin Times. All rights reserved. Do not reproduce without permission.