During the peak of his career, it was not surprising to learn that Michael Jordan was besieged by fans who wanted a photo of him or an autograph.
Aside from that, there were reporters and official press photographers who wanted to catch Jordan since he was so popular at that time. And one of the best times to catch "His Airness" was when he boarded flights with the Chicago Bulls.
But for those who may not know, there was a time that the Bulls had to ride planes commercially. This was long before teams had their private planes. Given that thought, one could just imagine how fans would die to get a picture with Jordan or his autograph.
This was something that could be done at planes, perhaps the only place where fans can do so. But what about the path going there such as the airport?
The Basketball League President David Magley shared an interesting story on that when he appeared on the Sports For All PH podcast last Jan. 15.
"He [Phil Jackson] said that Michael [Jordan] does not walk in the airport like everybody else. He said there is a series of tunnels underneath all these airports. When Michael gets there, he's needs to get enter the tunnels because he can't get to the gate because he is so popular," Magley said.
"When people see him, they would stop Michael for autographs or take pictures. People stop Michael Jordan and ask him for his autograph. So he gets under a tunnel and they take him up outside, put him on the plane," Magley added.
Magley bumped into Phil Jackson, someone he knew since his college days with the Kansas Jayhawks. He is one of few known people to have played against Michael Jordan, at least briefly.
The 62-year-old executive also had a brief stint with the Cleveland Cavaliers in 1982. From there, he spent time playing in the Continental Basketball Association (CBA).
When asked of any experience he could remember playing against Jordan, he recalled the time when he was able to steal the ball from the NBA great in a college game.
"I remember stealing the ball from him once. I remember him jumping really high on his jump shot," Magley stated.
Aside from that, he shared an old joke related to stopping Michael Jordan who was already unstoppable at the time.
"The old joke was that the only person who could hold Michael below 30 points was Dean Smith, his coach [then] in North Carolina because he never scored like that in Carolina," he shared.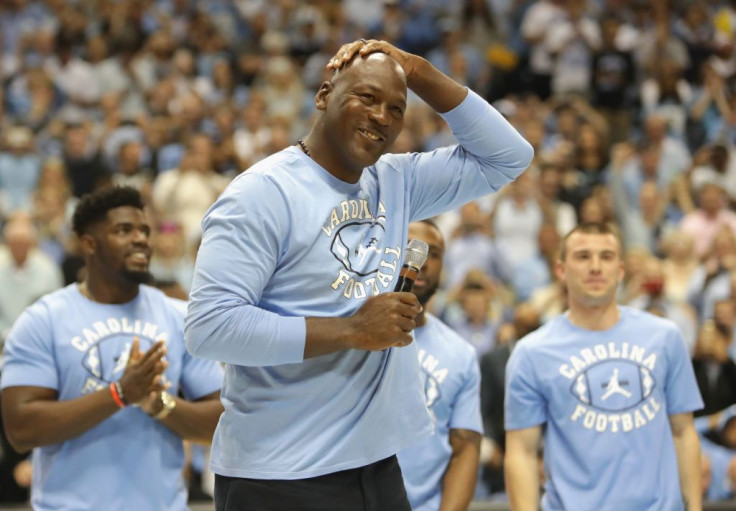 © 2023 Latin Times. All rights reserved. Do not reproduce without permission.