The NBA has reportedly voided the Bol Bol trade after the 22-year-old failed a physical. Hence, the Denver Nuggets-Detroit Pistons deal is off and the Sudanese-American professional will be going back to Denver.
Originally, Bol was sent to the Pistons in exchange for Rodney McGruder and a 2022 second-round pick via Brooklyn. But all that was reversed after the 7-foot-2 prospect failed a physical with the Pistons, ESPN reported.
Bol, who is set to become a restricted free agent in the summer, showed promise and was seen more as a project player with the Nuggets. Unfortunately and despite his frame, he never got the proper exposure.
According to pundits, a move to Detroit could have given him ample time to evolve. So unless a sudden twist happens, Bol will just have to wait and see.
The development also raises questions on the alleged plans of the Nuggets to sign veteran center DeMarcus Cousins.
A couple of days ago, it was reported by Shams Charania of The Athletic that the Nuggets had plans of signing the four-time All-Star after he was waived by the reigning NBA champions, Milwaukee Bucks.
The move made sense, especially with the Nuggets needing a big man and the now-botched transfer of Bol. It would have also addressed the gaping hole that Nuggets coach Michael Malone had with Michael Porter Jr. still not at 100%.
Following the nixed trade, it will be interesting if the Nuggets will still push through signing Cousins to a 10-day deal. This may depend on what their roster will look like in the coming days.
A scenario could see both Bol and Cousins in Denver. If the struggling 31-year-old veteran somehow ends up in Denver until the end of the season, he could end up mentoring the Sudanese-American. But unless Bol gets ample playing time, the promise that was previously seen in him may not become a reality.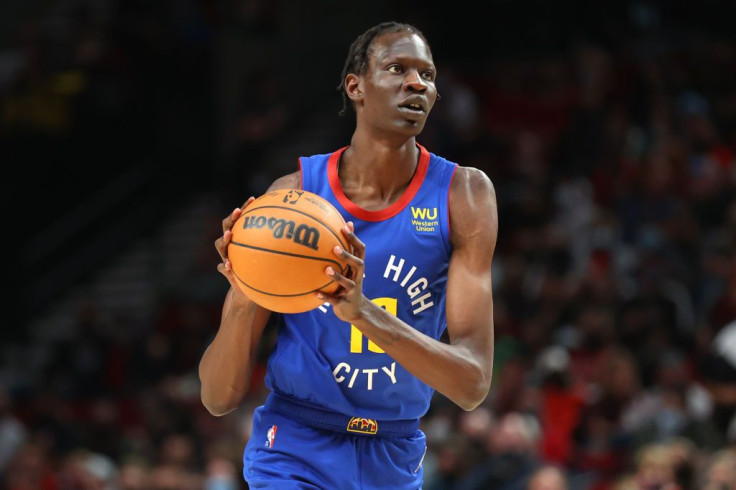 © 2023 Latin Times. All rights reserved. Do not reproduce without permission.