The Los Angeles Lakers need to address their roster shortcomings and taking in young guns is a good way to start. But given that the purple and gold are not financially flexible, they would need to part with some key players.
The latest name to be linked to the Lakers is Gary Trent Jr. of the Toronto Raptors. The 22-year-old has been putting up good numbers this season, averaging 16.4 points, 2.8 rebounds, 2.1 assists and 1.9 steals through 33 games this season.
It appears this was enough for the Lakers to look into the possibility according to a report by Michael Scotto of HoopsHype. There is a possibility that the Lakers may try to make a move before the NBA trade deadline on Feb. 10.
For this deal to happen, Los Angeles needs to find a way to match the financial requirements tied to Trent. He is just in the first year of a three-year, $51.8 million contract and counts for $16 million against the salary cap this season.
For the purple and gold to get something done, Talen Horton-Tucker and Kendrick Nunn could be dangled. Horton-Tucker is worth $9.5 million while Nunn is valued at $5 million.
Horton-Tucker is undoubtedly one of the remaining Lakers' pieces that several NBA teams would be interested in. But as far as Nunn is concerned, the fact that he has yet to play a single game this season raises a big question mark.
The Raptors are unlikely to oblige although they have been linked in the past to the Lakers 21-year-old guard. This was tied to a potential Kyle Lowry trade that never pushed through because Los Angeles did not want to include the one-time NBA champion guard, The Athletic reported.
Also, the 6-foot-4 guard has not exactly performed well this season. He's shooting 24.4% from beyond the arc, and the Lakers have a minus-2.4 net rating with him on the court per NBA.com.
Given those facts, getting Trent from the Raptors may need something more. The Lakers have a couple of weeks to try and figure out if they are determined to land the former Duke product.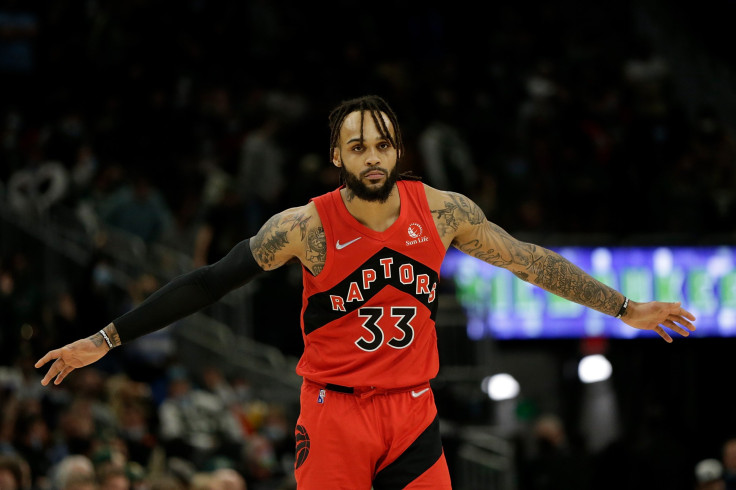 © 2023 Latin Times. All rights reserved. Do not reproduce without permission.