Klay Thompson is back, ending a long drought that NBA fans have been waiting for. The 31-year-old officially debuted against the Cleveland Cavaliers, dropping 17 points in an emotionally-charged victory.
It was a sigh of relief for Golden State Warriors fans who have long wanted to see the All-Star guard back in action. And the timing of his return may be perfect with the Dubs finding success at this point of the NBA season.
One person who is elated with Thompson's return is renowned book author Roland Lazenby. He is impressed with the talent of the usually quiet player but is also cautious about his health. This stems from the fact that the Warriors guard has been out for almost three years.
"He just has a game that is two-way, really good at both ends of the floor. Really smart, but we still don't know what that physical challenge is going to do because he has had some very serious injuries," Lazenby quipped when he appeared on the Sports Bytes PH podcast last Dec. 30, 2021.
"If he had to miss two seasons, these might have been a good two seasons to miss. That's the only thing possible I can say about it," the 69-year old journalist added.
All that aside, Lazenby thinks highly of the three-time NBA champion. Compared to the greats, he feels that Thompson is a good example to show anyone what basketball is all about.
"I've spent hours sitting and watching in the arena, the great Kobe, the great Jordan the great Bird, the great Magic. I've seen the greats up close. I've talked to them all. I will stand up for Klay Thompson any day. That guy, he's what basketball is all about," he said.
As for Thompson, he prefers to take it one day at a time. He admits to going through a rough patch but charges everything to experience.
"Sometimes things are just out of your control, and you just got to -- there's always light at the end of the tunnel. That's what I learned. Take things one day at a time because I really looked forward to this moment, but I didn't skip any steps, and maybe during the first rehab, I was probably overeager, I was playing too soon, and no one is self-made. I had a lot, a lot of help," Thompson said in an interview via NBC Sports.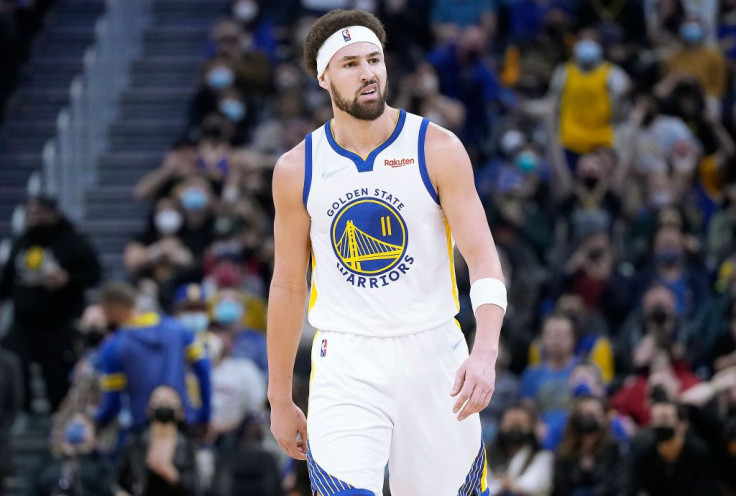 © 2023 Latin Times. All rights reserved. Do not reproduce without permission.